As Stickerkid, Stickeryeti and Kisskiss are proud sponsors of the team at HC Sierre, we had the opportunity to welcome former international defender Goran Bezina to our offices and participate in our latest podcast. We discussed everything happening around ice hockey at the moment, as well as different aspects impacting both high performance sports as well as the entrepreneurial world.
Organization
The main topic was reconciling a sporting career and studies and Goran Bezina himself spent a long time trying to find the balance between the two. He attended secondary school, commercial school and then a commercial apprenticeship, which he was able to complete thanks to a programme set up by his former club, Fribourg-Gottéron. "As there was no similar system to the current sport-study section, it was not easy to balance these two activities simultaneously. Fortunately, I was able to obtain my certificate despite the fact that, when you're young, you're easily spread thinly between friends, girlfriend and sport."
Boldness
As Audacia Group is named after the word "audacity", we discussed the importance of audaciousness with Goran Bezina. "I think you have to be audacious in sport, in life in general and also in business", the 41-year-old hockey player says. "If you don't set a goal and do everything you can to succeed, it's going to be difficult to achieve it. Boldness is also something he has emanated since he was very young. At the age of 18, he chose to play directly in the first division with Fribourg-Gottéron instead of trying out in the second division with Lausanne HC. "When you're young, you shouldn't be afraid to go out there and try and make mistakes. At the moment, I'm still audacious on the ice but I don't have anything to prove anymore, so the risks are lower!"
Self-confidence
This is also a quality that can be found in both top athletes as well as in entrepreneurs. "It's a huge strength that I have and which has followed me throughout my career", assures the Valaisan player, who is particularly known for his mental toughness. "My confidence was tested the most when I went to play in the United States. Over there, the level is really high. I was put aside and sent to the AHL (lower league than the NHL), and that built my character. I then had to work on that confidence throughout my career!"
Leadership
Goran Bezina is also a natural leader. "I have that character. I've always been put in this position, and I was a team captain at Genève-Servette for a long time", he says. "Managing a small group, asserting yourself, proving that you're a good leader while remaining attentive to the group and maintaining a good atmosphere, is closely aligned to the role and functions of a company director." Now, sharing the dressing room with players 20 years younger at HC Sierre, he often has to adapt to them in terms of communication style. His role as a leader also requires him to refocus and calm the group, if and when required.
A post-career still unclear
Goran Bezina came back to Valais as part of a partnership between HC Sierre and Genève-Servette: "My initial role was to oversee the youngest players. Then, new projects came along to develop the club and they needed former players to pass on messages, take on the role of ambassadors and bring a certain mentality, in order to move HC Sierre forward in its projects."
At 41, the hockey player is now thinking about his retirement, which is not far off. "It would be a shame to leave the sports world completely. I think there will always be a room for me in the hockey world because it would be sad to throw away all these contacts and not let others benefit from my experience." Once he hangs up his skates, the options are numerous: scouting, management, coaching. But for the time being, Goran Bezina has not yet decided. Apart from hockey, there is no shortage of opportunities either: "I founded a real estate company with my brother and I also developed a collaborative project with Croatia related to sports management. I have a lot of interesting projects to develop but I will have to choose and I think that, if it happens, it will be very hard to move away from the ice hockey world."
All the best for the future Goran!
---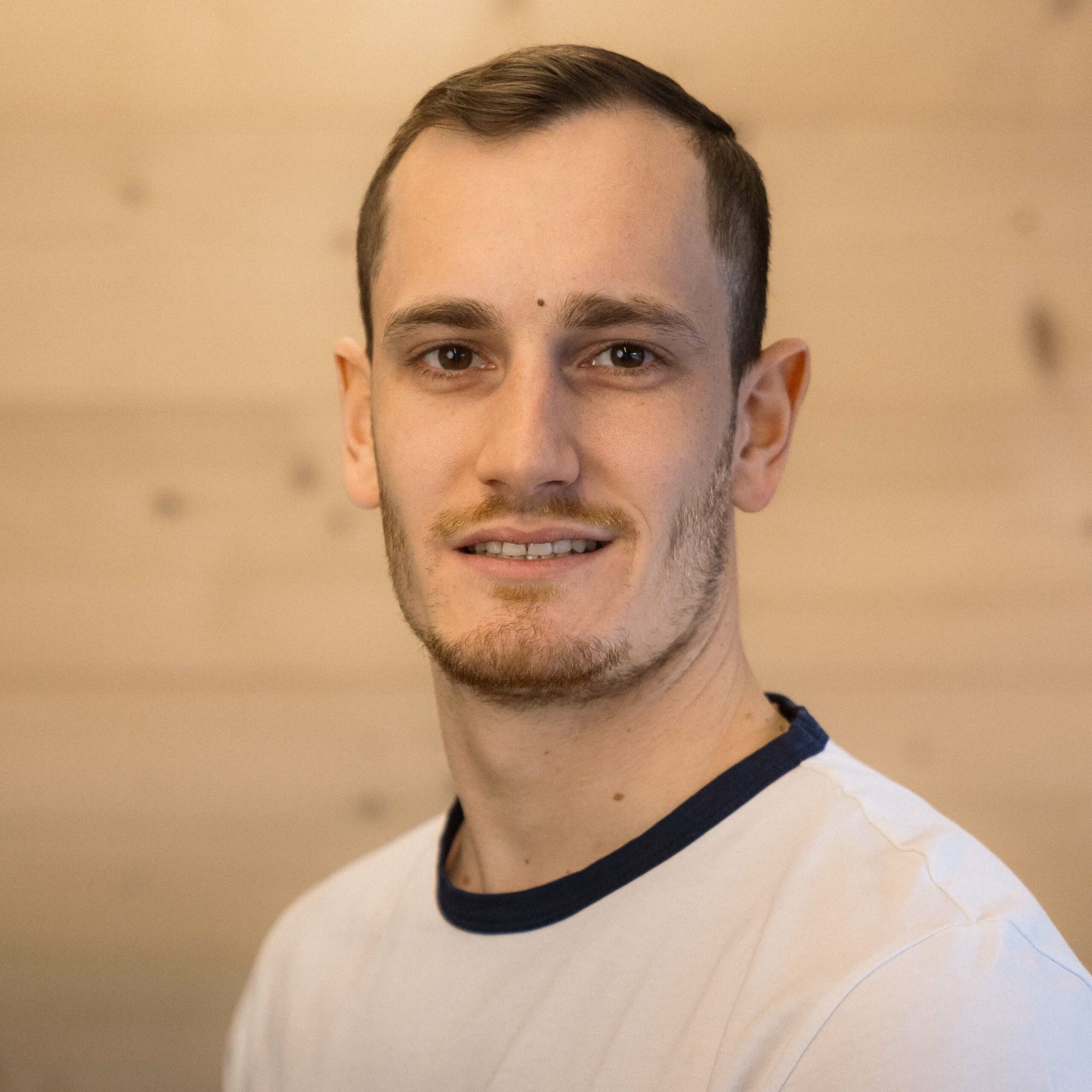 Content & Communication Manager at Audacia Group
With a Bachelor and Master degrees in Linguistics and Communication in the pocket, Adrien had the opportunity to work as a redactor, freelance journalist and web journalist. He's now working as a Content & Communication Manager at Audacia Group where he writes content and manages communication for both Group and companies acquired.
---