Could you introduce yourself in a few words?
My name is Tristan Barras. I'm 43 years old, from Wallis and married with two children. I'm also the founder of KissKiss.ch, and I have a passion for computer science, new technologies and everything related to the world of motorsport.
Could you sum up your career so far?
Initially, I did an apprenticeship with an IT company where I was working in a commercial role. At 18, I had the opportunity to create my first business. After a short experience in Lausanne, I came back to Wallis and decided to found a business specialising in online sales of Apple hardware, which I called NextWay.
Wanting a change of scene, I then decided to found KissKiss, together with two of my former colleagues. This project, without much initial investment, was more of a side business which involved selling candles and massage oils online. After analysing the Swiss market for erotic products, we decided to add sex toys to our platform. As the little extra money soon turned into a monthly salary, we fully embarked on the KissKiss project in 2010. For more than 10 years now, the business has been growing steadily.
Where did you get the idea to sell adult items?
It really started as a joke between us. We initially thought we could get a little end-of-year bonus from the KissKiss business. At the time, this type of product was hardly ever marketed, so we recognised that there was a gap to fill. Now, the subject is less "taboo" and much more established.
Why did you focus everything on KissKiss.ch?
In terms of margins, stocks and risks, IT was an unstable sector with a lot of issues. Within the erotic products sale, there were none of those complications present. As the sector wasn't yet sufficiently developed, we identified a strong potential and a great challenge, which is why I eventually decided to invest all my time in KissKiss.
Having an online presence is important for this type of business?
Yes, absolutely. We never imagined opening a physical shop, but we did however briefly consider setting up a showroom with our best-sellers. It's a business type that lends itself perfectly to e-commerce because of the discretion and anonymity it provides, especially when it comes to delivery.
In what context and how did Alexandre Bonvin acquire the company and integrate it to Audacia Group?
We were first introduced to Alexandre Bonvin by a mutual acquaintance. The process after that point was fairly quick and smooth, because we were all on the same wavelength, and Alexandre had a real interest in our field of business. One of the founders from KissKiss was keen to change his professional direction, which left us with two choices: we could take over his shares or find a buyer. We ultimately decided to sell the company and, in 2018, KissKiss.ch was the first business to be acquired by Audacia Group and integrated into its business model.
How important is it for KissKiss to be part of Audacia Group?
Above all, we're able to benefit from an already existing business infrastructure, particularly in terms of marketing and delivery options. Also, joining Audacia allows us to be part of a larger group, where we share experiences and can benefit from the competencies and know-how of the other companies in the group.
How is KissKiss structured?
First of all, we have a function which is purely logistical. This is centered around receiving stock, dispatching orders and handling product returns, which all takes place in the warehouses. Then, we have a "back office" function, which focuses on processing orders and customer requests as well as creating new products. We also have a marketing function, which involves social media management and email marketing, and a development function, which is focused around technology and IT.
On my side, I'm mainly in charge of the "back office" part of the company, in collaboration with a small, young and dynamic team. I also deal with logistical issues and optimise processes.
What are the future prospects for KissKiss.ch?
In the short term, we're going to start focusing more on marketing, which has been put a bit on the back burner lately. We also need to develop the platform by improving the website design and the customer interface in order to facilitate more purchases.
In the long term, the aim will be to expand the product range, to meet demand and to attract new customers, whether through online or offline advertising. We also have plans for cross-branding, creating collaborations and partnerships with foreign companies working in the same field.
---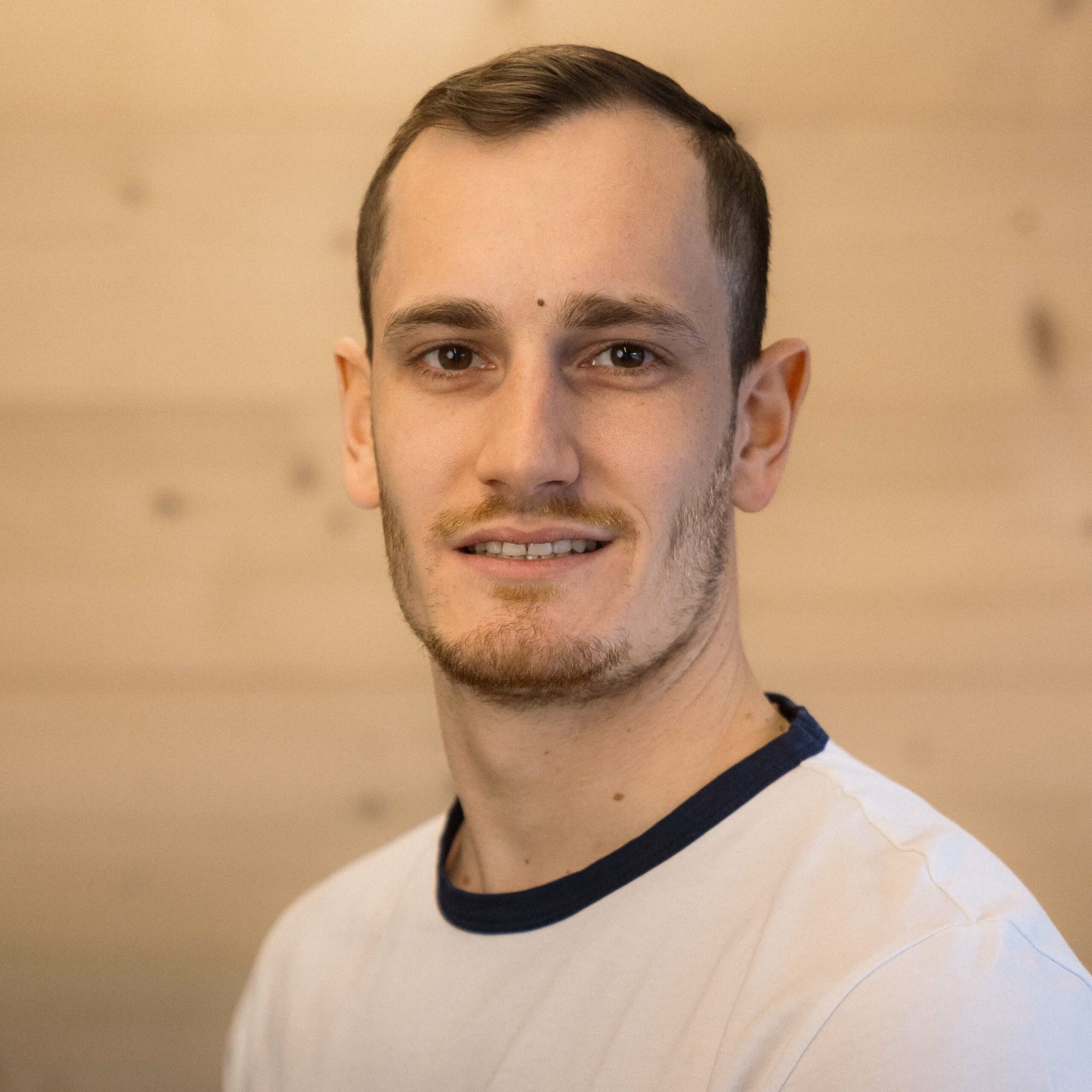 Content & Communication Manager at Audacia Group
With a Bachelor and Master degrees in Linguistics and Communication in the pocket, Adrien had the opportunity to work as a redactor, freelance journalist and web journalist. He's now working as a Content & Communication Manager at Audacia Group where he writes content and manages communication for both Group and companies acquired.
---