Nowadays, online business is booming both globally and in Switzerland. The Covid-19 pandemic has only accentuated this trend. Alexandre Bonvin, the founder and CEO of Audacia Group, relates his arrival in the e-commerce field and the management of an activity in a fast-growing sector.
Listen to the related podcast on the B.O.L.D. channel by Audacia.
The increase in Switzerland
Already a global trend before the pandemic, e-commerce took advantage of the health situation to explode. In Switzerland, online purchases increased by 8% in 2019 and the experts expect an increase of between 22 and 30% in 2020. According to a recent survey by a UN program, Switzerland is even world champion in online commerce. To establish this ranking, the study took into account various criteria such as the rate of access to an Internet connection, the access to banking services, the reliability and security of online stores and the delivery service.
From real estate to e-commerce
Alexandre Bonvin, entrepreneur and founder of the Swiss company Audacia Group, came into the e-commerce business by chance: "I was working in private equity for our family office when I knew that KissKiss.ch, an online sextoys business, would be going on sale in 2018." As a niche market with little competition, he decided to buy the company, which will be the first in Audacia's portfolio.
The e-commerce sector is far from being a mature market according to Alexandre Bonvin: "The idea is to identify small sites that are leaders in their market in Switzerland in order to take them over, help them grow and develop their international reputation." The entrepreneur, who now has several e-commerce companies grouped together under the Audacia umbrella, has thus made e-commerce his passion: "I am constantly learning in an industry which is alway evolving, I also find it very interesting to make quick and sensible decisions based on data."
"I'm always looking for new SMEs to acquire in Switzerland or abroad in order to support them in their growth and to develop their international expansion".

Alexandre Bonvin, CEO of Audacia Group
Targeting a niche market
By taking over online sextoy shops such as KissKiss.ch or customizable stickers such as Stickerkid and Stickeryeti, Alexandre Bonvin leaves nothing to chance in terms of acquisition choices. "If I had to give my advice, I would suggest buying a company in a sector that you know and appreciate, it will always be simpler", explains the founder of Audacia Group. "Moreover, it is necessary to focus on a niche market that would allow you to avoid competition from big brands, to test more things and to have more flexibility. It is also necessary to focus on Business to consumers in order to control the entire value chain".
"Plug and Play" for future takeovers
Audacia Group's structure is based on several key departments – operational management and back office, IT, marketing and customer service – which are also pillars of e-commerce. "In these areas, I have hired top talents who build their teams and help the different companies in order to make Audacia Group a center of expertise in e-commerce. We are now ready to acquire any type of online business and integrate them into our structure so they can benefit from the already set up internal systems", says Alexandre Bonvin. "I'm always looking for new SMEs to acquire in Switzerland or abroad in order to support them in their growth and to develop their international expansion".
Find the full interview of Alexandre Bonvin on his career, his projects and motivations about Audacia Group.
---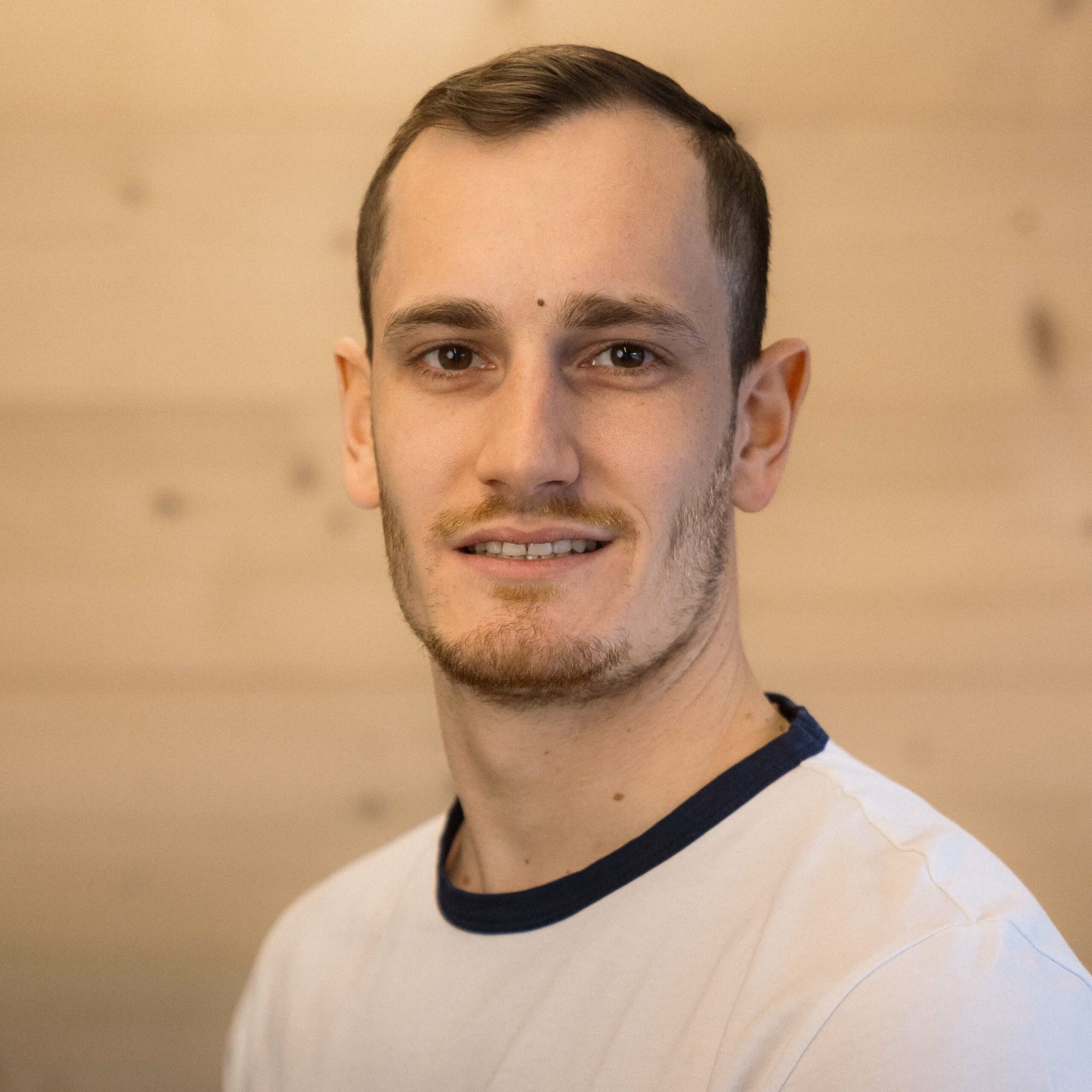 Content & Communication Manager at Audacia Group
With a Bachelor and Master degrees in Linguistics and Communication in the pocket, Adrien had the opportunity to work as a redactor, freelance journalist and web journalist. He's now working as a Content & Communication Manager at Audacia Group where he writes content and manages communication for both Group and companies acquired.
---