Established and headquartered in Valais, Audacia is a Swiss investment holding company whose mission is to acquire and consolidate e-commerce companies (products and services) and help them grow in a sustainable way.
Founded in 2018 by entrepreneur Alexandre Bonvin, Audacia Holding is an international company with portfolio brands operating in many different markets, and external collaborators from all corners of the world. Here's a quick overview.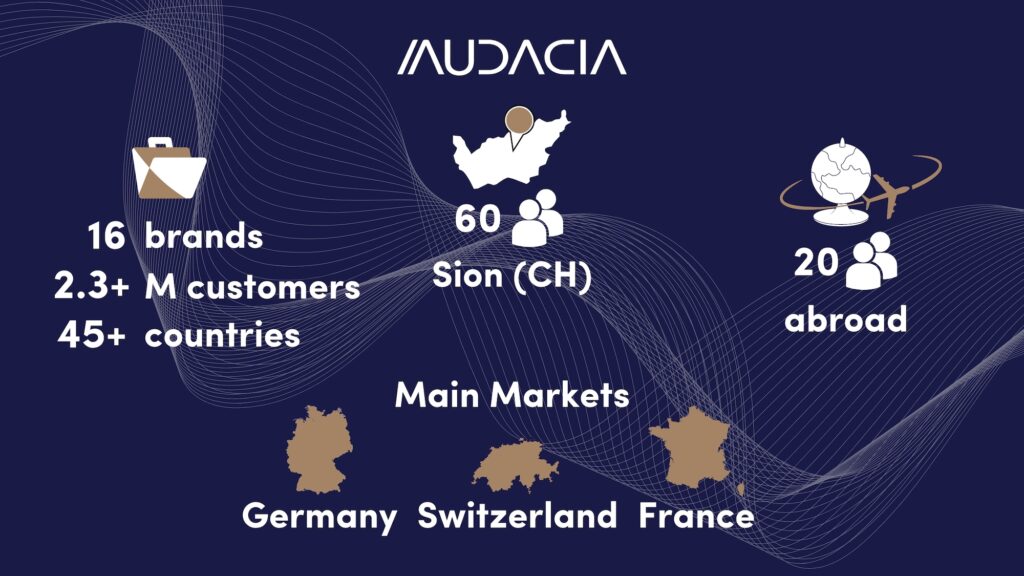 Audacia Holding: from the Valais to the other side of the world
Audacia Holding is based in Sion (Valais – Switzerland), where its main offices are located, forming a centre of expertise in e-commerce (logistics, marketing, IT) and administration (HR, finance, accounting). 
Audacia holding company was established in Valais, which is the home canton of founder and CEO Alexandre Bonvin, where he acquired and clustered together the initial brand. Today, the company is also committed to hiring and developing local talent. From its offices in Sion, Audacia Holding manages a portfolio of 16 e-commerce brands selling products and services, with a total of over 2.3 million customers in more than 45 countries. Although the main brands are based in Valais, some of the companies acquired also operate from abroad.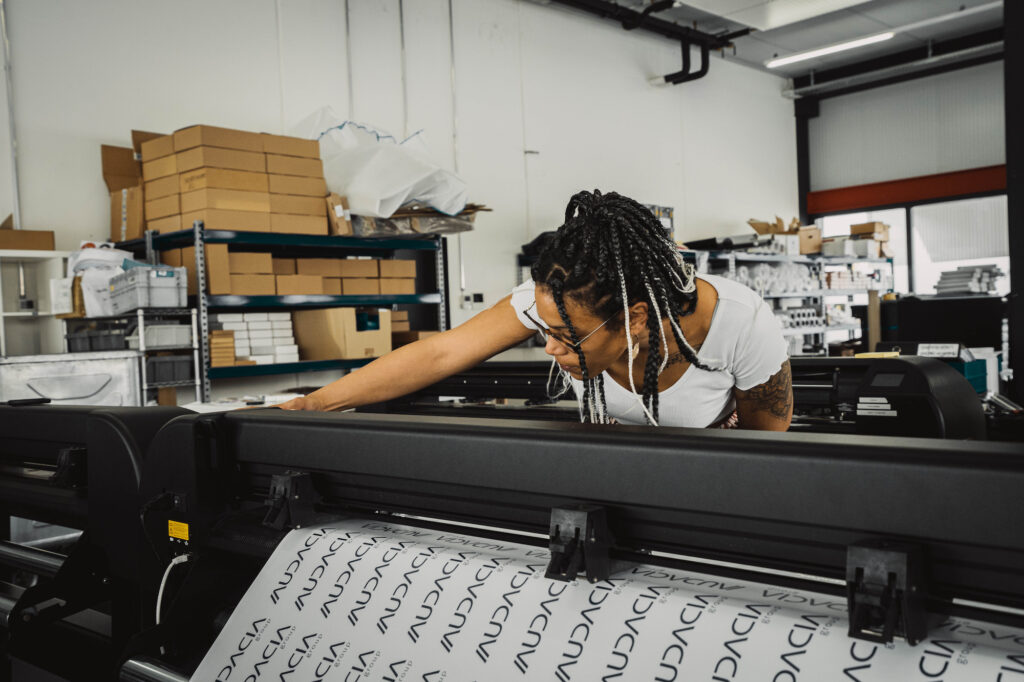 In addition to its sixty or so on-site employees in Sion (including 50 FTE making the company evolve day by day), Audacia Holding and its brands work closely with long-standing and loyal freelancers in Romania, Nepal, the Philippines, Poland and Madagascar, mainly in the field of IT development.
France, Germany and Switzerland: Audacia Holding's biggest markets
Audacia Holding's biggest markets are France, Germany and Switzerland. Through their products and services, the portfolio's brands also have a significant presence in Austria, Belgium, Italy, in the USA and Canada.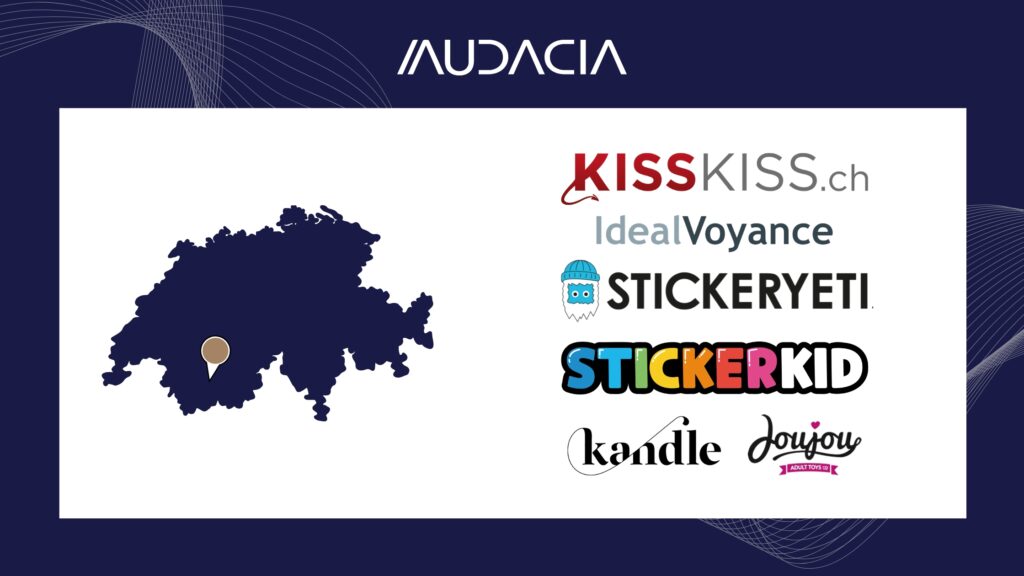 The brands KissKiss, Joujou, Kandle and Stickeryeti are mainly active in Switzerland. Although also present in Switzerland, IdealVoyance and Stickerkid's main markets are France and Germany.
KissKiss, an e-shop specialising in adult toys, accessories and lingerie, is one of the leaders in its sector in Switzerland. La Ferme du CBD, an online store selling legal CBD and derivatives, is also among the leaders in the French market. The spiritual life coaching platform IdealVoyance is the market leader in the entire French-speaking area. SweetPlaid, an e-commerce company specialising in online sales of oversized and comfortable hoodies, is a strong brand leader in France. Stickerkid, specialised in the production and online sale of personalised labels for children, is a leader in the DACH markets.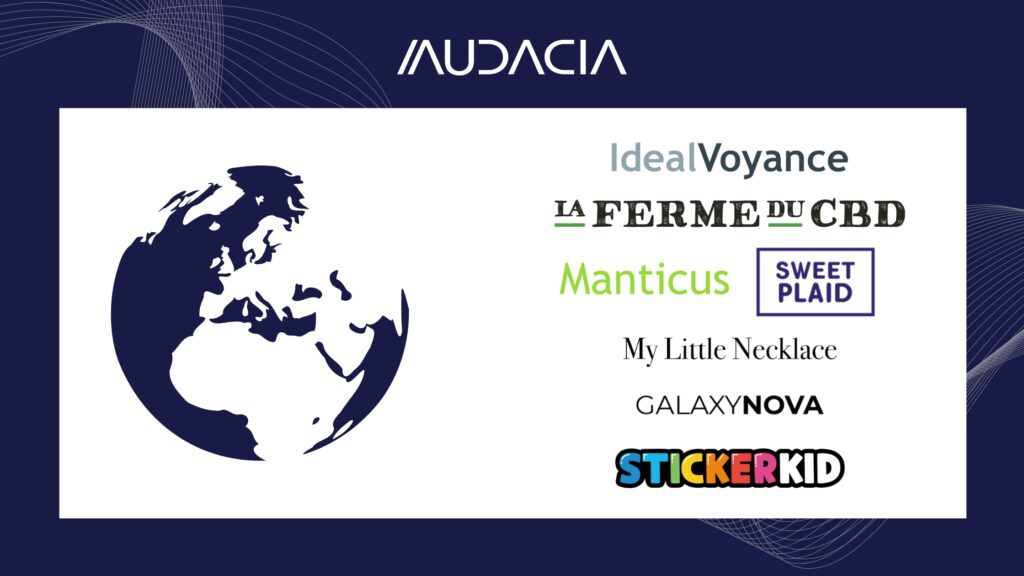 The brands IdealVoyance, La Ferme du CBD and SweetPlaid are mainly active in France, but also in other French-speaking markets, while Manticus and Stickerkid focus on the DACH markets. My Little Necklace and Stickerkid are also present in the United States, and Galaxy Nova in Japan.
While most of the brands in Audacia's portfolio are based in Sion, a few operate from abroad and have ambitions to expand into Switzerland as well. SweetPlaid, GalaxyNova and My Little Necklace brands are operated from abroad, with warehouses in France and Asia. The Stickerkid brand also includes a Miami-based franchise covering the North American markets (USA, Canada and Mexico).
What does the future hold for Audacia Holding?
With mainly Swiss and European acquisitions, Audacia Holding is also looking to gain a firmer foothold in the Anglo-Saxon world, in the USA and the UK. In addition to external growth through company acquisitions, the Group's expansion also involves entering new markets via its brands, notably with the potential of divinatory arts in Africa, or the sale of legal CBD and related products in additional European countries.
---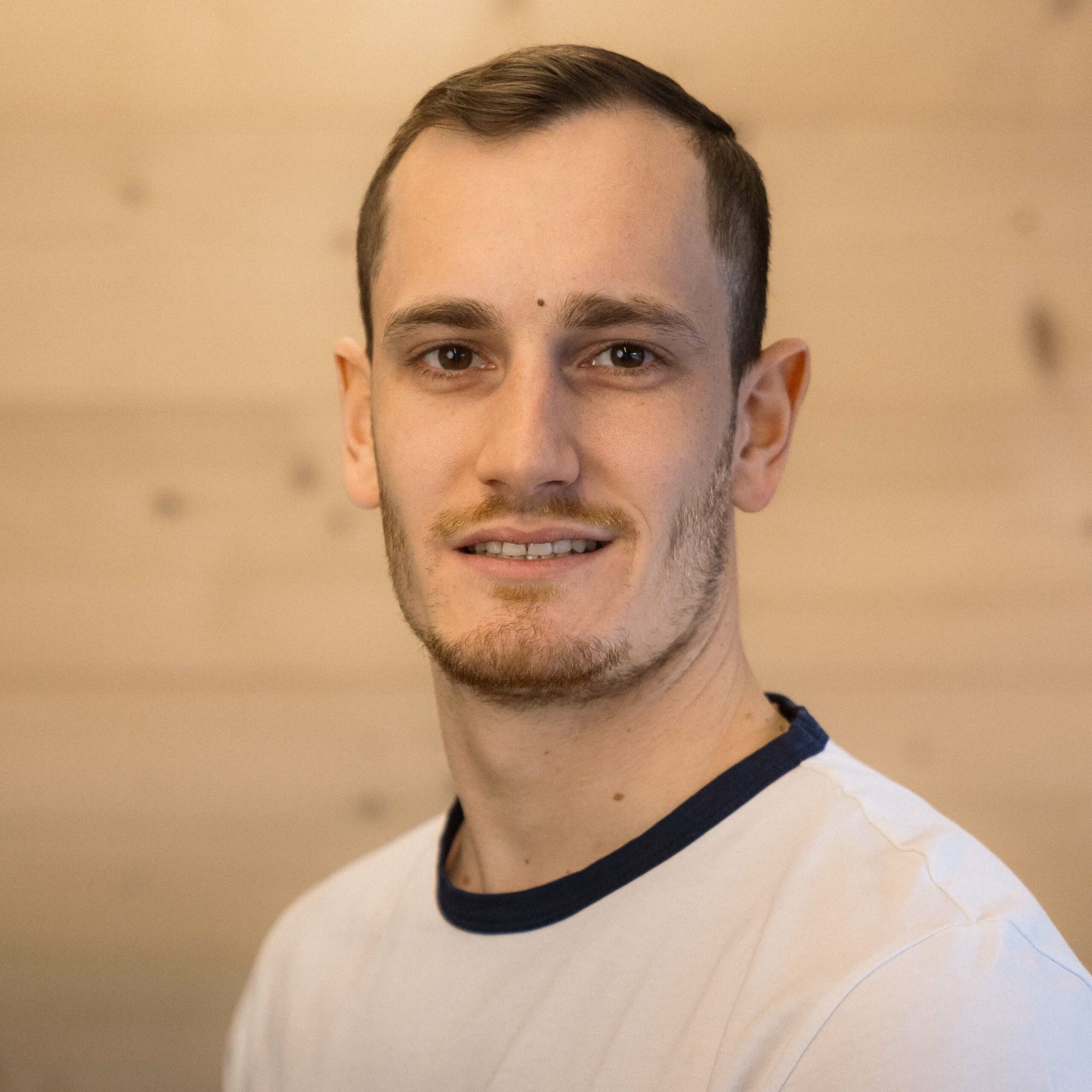 Content & Communication Manager at Audacia Group
With a Bachelor and Master degrees in Linguistics and Communication in the pocket, Adrien had the opportunity to work as a redactor, freelance journalist and web journalist. He's now working as a Content & Communication Manager at Audacia Group where he writes content and manages communication for both Group and companies acquired.
---