You'll definitely be using xsome form of communication platform within your company already, but why not implement an internal newsletter for employees as well? Below are our tips for creating an effective and engaging internal company newsletter from scratch.
The internal newspaper, a complementary way of communicating
Some companies use an intranet, which is a medium that could very well be used instead of an internal newsletter. If your company doesn't already have one, this is an excellent opportunity to set up an internal newsletter for all company employees. 
At Audacia, we communicate daily through the Slack platform. But just over a year ago, we decided to launch an internal newsletter to ensure that important information is communicated transparently and efficiently throughout the company and to unite all the staff around our brand. As a holding company made up of several different entities, it's vital that we unite and consider employees from all departments.
What are the objectives of an effective internal newsletter?
The first big question is: what are the main objectives of a successful, internal company newsletter? As an internal communication medium, the company newsletter should firstly relay information concerning all employees, such as important news, announcements and updates about the company, the operating environment and relevant business sectors. The internal newsletter can also have the objective of building employee loyalty by promoting the employer brand. It can also encourage the development of "employee ambassadors" who will be responsible for projecting a positive image of the company to the outside world.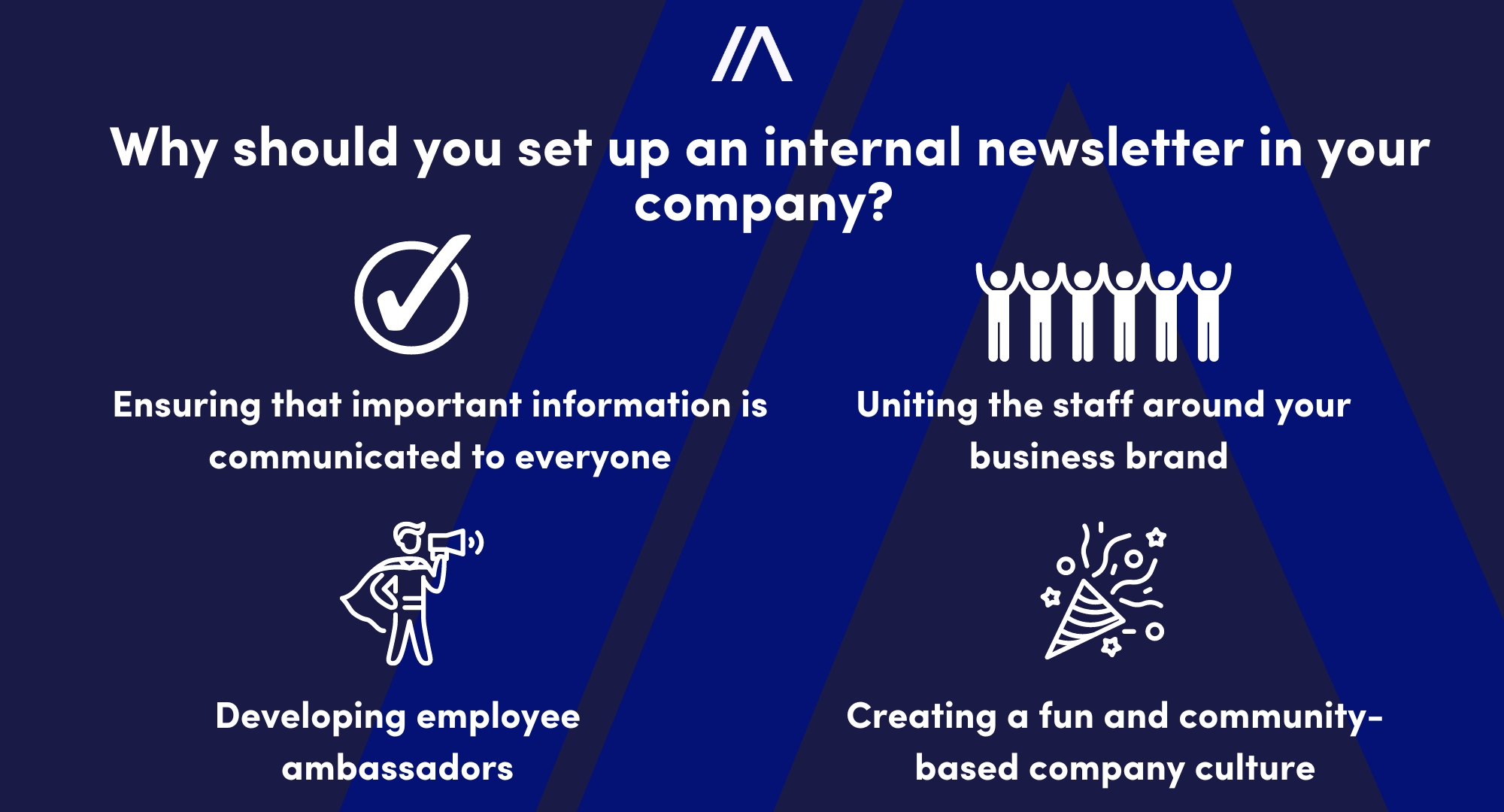 Once your goals have been clearly defined, you'll need to define the style of the newsletter, as well as the tone of voice. Through Audacia's newsletter, we communicate important information about the company, its infrastructure and its activities, but we also enable staff to find out more about the group and the people within it. Even if the style and tone of voice you choose for your newsletter is mostly serious, because of the need for professional information, it also leaves room for a bit of fun to ensure a friendly and dynamic community atmosphere.
What content is needed for an engaging internal newsletter?
The content is the body of an internal newsletter. So what should you include? It can be diverse and varied, and here we've put together a non-exhaustive list:
– Latest news or announcement concerning the company
– News concerning the sector of business activities
– Reminder of special company events
– Introduction to new starters with photos and/or a small portrait
– Employee portraits
– Presentation of a department
– Rules concerning the corporate infrastructure or premises
– Internal company events (new product or technological process, peak period, crisis period, special sales or promotions, milestones, etc.)
– Media appearance
– New partnership or collaboration
– Announcement of departures
– Upcoming company activities outside of work hours
– Surveys
– Contests
– Relaying internally created content
– Event photos
– Videos
– Etc …
Once the content is gathered, you need to imagine and create a format you can present it in. The most important thing is to display your information in the most precise and concise way possible, ideally in a few lines, so that readers can grasp the essential information as quickly as possible. Information can be displayed in the form of guides/white papers, infographics, memes, online articles, photos, videos or simply as texts.
As an eye-catcher, don't hesitate to add a few emojis and, even better, illustrate your information with high quality visual support, either photos or videos. Employee portraits and departmental presentations are two types of content that can be enhanced with a photo or video. Infographics are also an excellent visual way to visualize and display information in a clear and original way. For a successful internal newsletter, don't hesitate to add some call-to-actions in order to redirect your readers towards external content and so you can measure the engagement. 
How should you shape your internal company newsletter?
How you're going to structure the internal newsletter depends on the size of your company and the amount of information to communicate. But for an SME like Audacia, with about sixty employees and about fifteen monthly news items to communicate, we recommend the following layout:
– Title
– Heading
– Sub-headings for each piece of information displayed in the newsletter in the form of a list
– A short conclusion that you can reused for every version
The next step is to rank your news items, starting from the most important to the less important (but no less interesting and engaging!). General information, more formal and professional, will most often appear before employee portraits, departmental presentations and upcoming company activities and events, planned outside of working hours. Even if this information comes in a second place, it will still add a lot of value to your newsletter and engage your readers.
Which mailing tool for a successful internal newsletter?
There are many software tools available for sending newsletters and automating the process. You probably already know Sendinblue, HubSpot, Moosend or Mailchimp and it's up to you to review the different features of each tool to find the one that best suits your needs for your  internal company newsletter. At Audacia, we've chosen a paid version of Mailchimp. With this option, we get 5,000 mailings per month for 500 contacts, we can segment these contacts into 3 types of audiences (especially useful if there are several languages spoken within the company) and we can have 3 profiles linked to the account.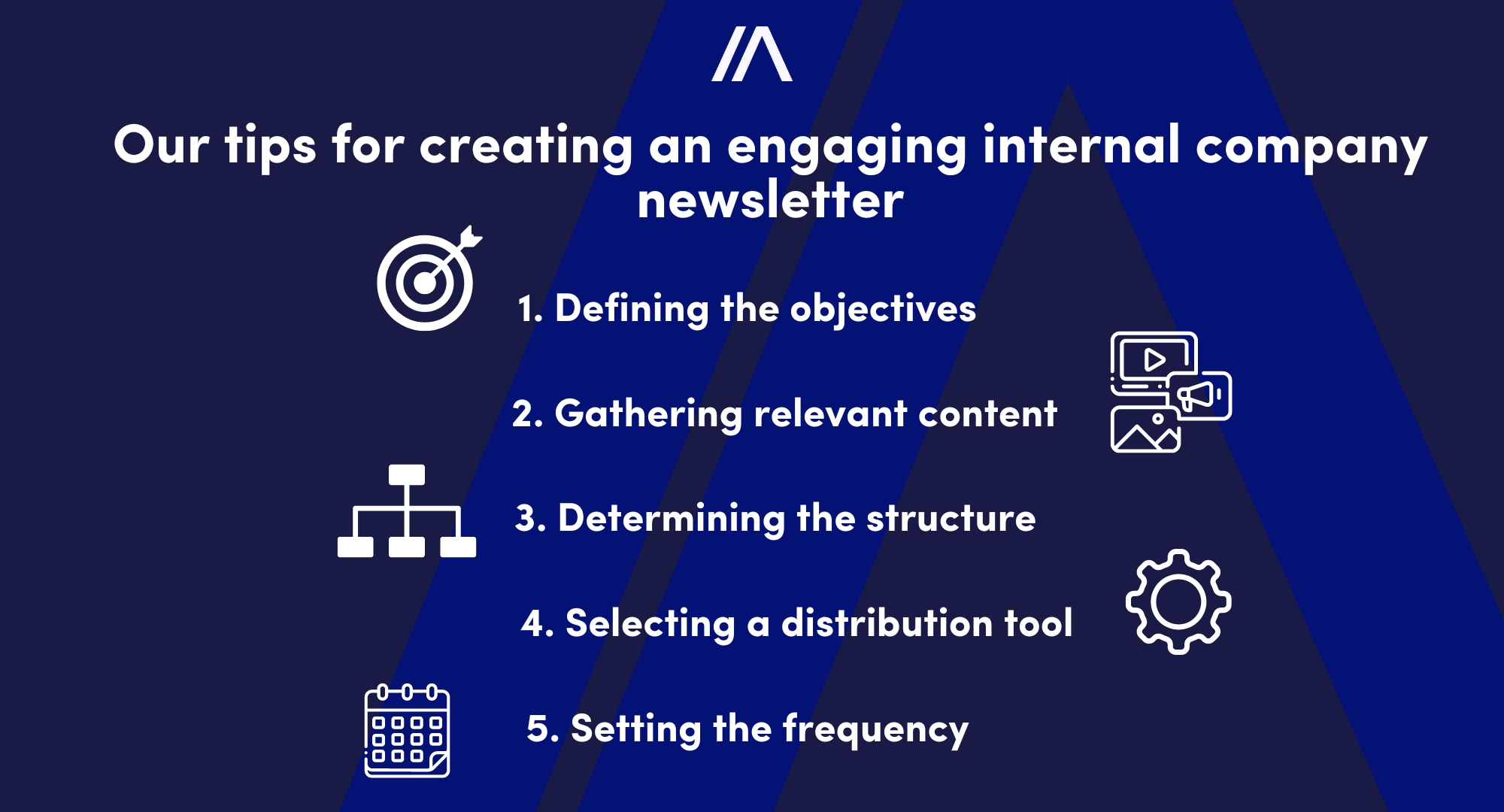 How often do you send an internal newsletter?
So now, do you have the content ready and beautifully displayed on your mailing tool interface? Then what you need to do next, is to determine and set how often you'd like to send the internal newsletter to company employees. In our case, as an SME, we have chosen a monthly frequency. This is more than enough to provide the amount of information we want to communicate. If you work in a large company where you have a lot to communicate, your activities are complex and diversified, and you have a lot of departments and employees, a weekly or bi-monthly newsletter could be a more suitable solution for your organization.
In any case, you'll need to consider the amount of information you want to share and adjust the frequency accordingly, while keeping in mind that employees only have a limited amount of time available to read a company newsletter.
Conclusion
Whether you're setting up a company newsletter or simply want to optimize your current internal communications, keep in mind that your content must be structured, clear, displayed in the most concise way possible, diversified and finally illustrated with visuals that support and bring value (photos, videos, infographics) to your content, so it's engaging. And last but not least, don't forget to listen to your readers! Polls or spaces for questions, comments or suggestions will definitely help to improve your internal company newsletter!
---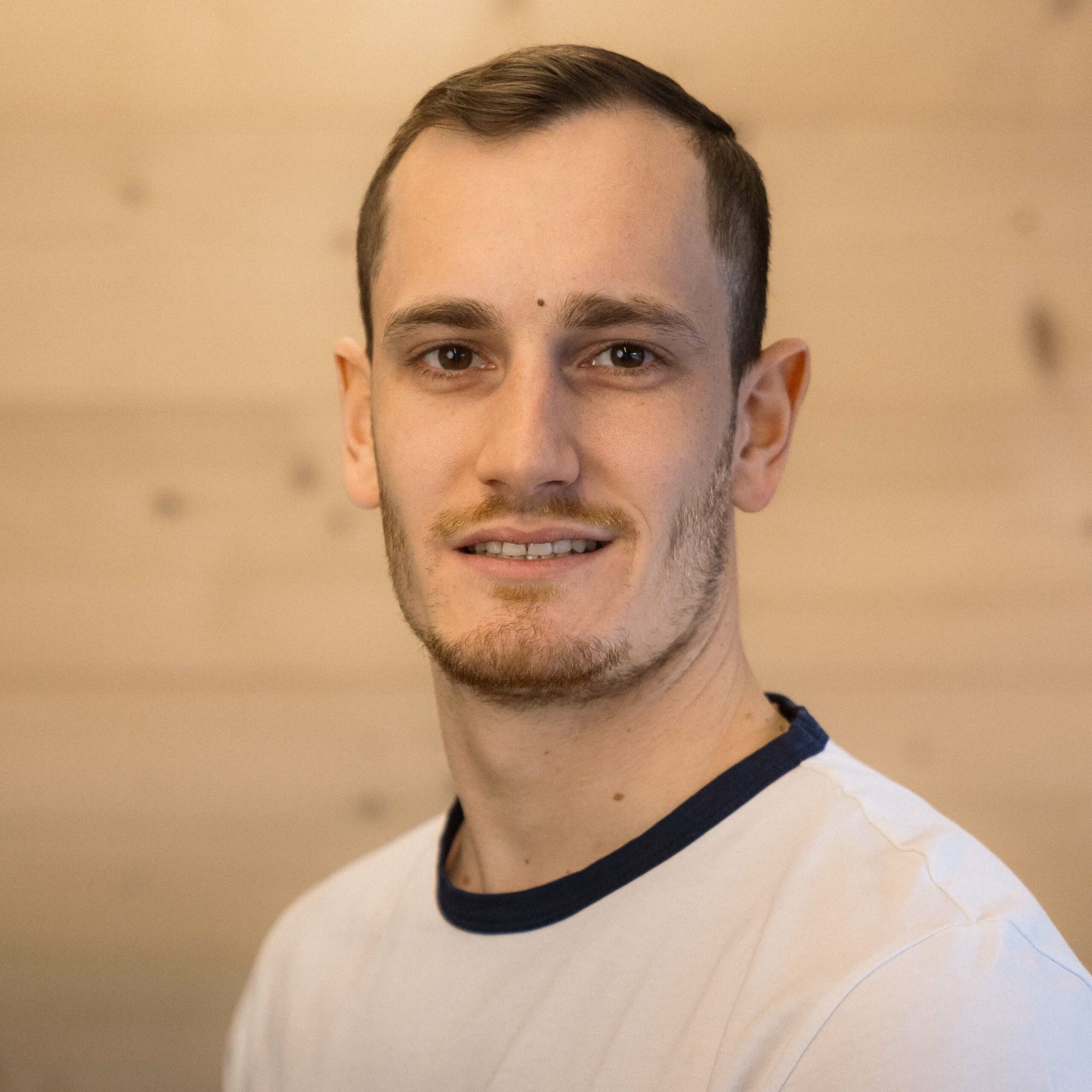 Content & Communication Manager at Audacia Group
With a Bachelor and Master degrees in Linguistics and Communication in the pocket, Adrien had the opportunity to work as a redactor, freelance journalist and web journalist. He's now working as a Content & Communication Manager at Audacia Group where he writes content and manages communication for both Group and companies acquired.
---