Robin des Fermes intends to rectify the unfairness farmers have encountered at the hands of greedy middlemen, by digitalising direct selling. As a consumer, I'm now able to find and locate the farmers around me, order products directly from them and have them delivered, in just a few clicks.
The idea of launching Robin des Fermes dates back to 2017, which is a long time ago! Like many people today, I was well aware of the benefits of "buying locally". I then listed the obstacles that prevented me from sourcing products locally and then I tried to overcome them, thanks to Robin des Fermes.
Simultaneously, I was talking to a friend of mine who is a farmer and who works in agricultural service. He explained the many benefits of direct selling, but also shed further light on the complexities involved in this type of activity. I then became convinced that it was possible to help farmers and producers through a digital tool.
More respectful of producers and of higher quality for consumers
In recent years, producers have not been looked after: the middlemen are getting richer, while the farmers are under increased pressure to lower their prices. At Robin des Fermes, we want, in all humility, to bring about a new way of sourcing. It has to be more respectful of producers and of higher quality for consumers. In short, our mission is to bring the consumer closer to the producer and to "put a human face" on the purchase of food products. Through this mission, we find our motivation.
Based in the canton of Vaud, Robin des Fermes is currently operated by a team of 8 people: we're as many women as we are men, and no one is an employee! After a successful launch, we want to acquire several dozen producers throughout French-speaking Switzerland by the end of 2021. At the same time, we also want to continue to communicate with our customers and producers, in order to tailor the platform even more to their needs. In our second phase, we also want to organize events around our producers, in order to promote them, but this time in a physical sense rather than digital.
Why participate in the Audacia Startup Summer Camp?
As Audacia brings together a panel of experts and experienced entrepreneurs, the Startup Summer Camp allows us to get feedback on our platform, as well as an undeniably valuable opportunity to share experiences. As a founder, I often have my head in the sand. Therefore, having the opportunity to engage in discussions and sharing ideas with François Bonvin, all adds significant value to our startup.
Tanguy Ecoffey, founder of Robin des Fermes
---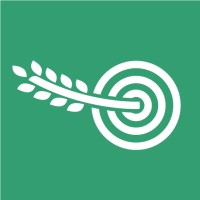 Robin des Fermes est une plateforme en ligne qui favorise la vente directe de produits locaux en mettant en relation les consommateurs et les agriculteurs. Basée dans le canton de Vaud, la société a pour but de se développer dans l'entier de la Suisse romande. Grâce à Robin des Fermes, les consommateurs peuvent ainsi commander et recevoir les denrées qui proviennent directement des producteurs afin de garantir un circuit de distribution court et transparent.
---