CBD sales worldwide have exploded in recent years, both online and in traditional brick and mortar shops. Global turnover has reached more than 5 billion dollars in 2021 and is expected to exceed 20 billion by 2030. Why has CBD become so popular? What can explain the commercial potential of a product that has had a lot of negative publicity in the past?
CBD as cannabidiol
C, B and D are short for cannabidiol, one of the many active ingredients in hemp. This one does not produce a psychoactive effect, unlike its cousin THC, which is another component of the plant. CBD can be consumed in many ways: in the form of leaves, flowers or resin or as derivatives that are becoming a more and more common feature in shop windows and on websites. It's been a well known substance for decades, but now this compound, which is said to have numerous health benefits, is experiencing a spectacular craze. It's used in wellness, cosmetics, medicine and in the food industry. However, in order to be able to produce, sell and consume CBD, there are some applicable rules that differ between countries.
Evolving legislation
The laws concerning production, sale and consumption of CBD are constantly evolving at the moment and they serve to regulate the markets. The United States and Canada, where the maximum THC content has been set to 0.3% in CBD, are investing huge sums of money in the CBD industry, making North America the world's leading market.
As far as Europe is concerned, the European Commission agreed in November 2020 that cannabidiol isn't an illegal drug, which has since accelerated the growth of the European market. The maximum limit of THC contained in CBD is set at 0.3% in many countries like France, Germany and Great Britain. For Italy, the limit is slightly higher (0.6%). The Czech Republic and Switzerland are among the most tolerant countries having legalized CBD with 1% THC maximum. CBD has been Established since 2017 in Switzerland with legislation in place in terms of production, sale and consumption and with a legal limit of 1% THC, it makes our country one of the most lenient in the world and a pioneer in the field.
So far, each country sets their own laws regarding production, sale and consumption of CBD. In the coming years, a unified legislation could well come into force in Europe or within the European Union.
CBD: a market with great potential
Both online and in physical stores, CBD is a booming product – definitely in Switzerland and also in the surrounding countries where supply and demand keeps growing. But what's the catalyst behind the sudden explosion of this promising market?
The changing image of CBD
Often associated with cannabis and illegal drugs, CBD and its derivatives can often be met with negative views and strong opinions. However, thanks to the benefits it's believed to bring to people who consume it, the image of CBD is changing while it's growing in popularity. The awareness of the health benefits from consuming hemp is leading to a change in public opinion and attitudes, and therefore we're seeing a growing demand for the product. Cannabidiol is popular in the cosmetics and food industry, but also in medical and pharmaceutical sectors where it finds use in relation to human and animal welfare purposes.
One of the main challenges for those who start a business around CBD is being able to highlight the benefits in an educational way, supported by science, which could explain why there is an increasing amount of scientific studies around this subject. Customers visiting a physical store offering CBD products will often want to talk to an informed sales assistant who can reassure anyone new to the product about its safety, uses and share their personal advice.
CBD laws are becoming less strict
As mentioned above, specific laws in place in each country set the limitations for production, distribution and consumption of CBD with a reduced THC content. Current legislation, which is increasingly favorable to the sale and purchase of the product, is accelerating the growth of the global CBD market. 
The progressive politics of countries such as Germany, where support for recreational cannabis legislation is strong, make room for businesses to become successful. Other countries like the United Kingdom, Austria, Italy, Switzerland, the United States and Canada are following suit and all these countries are making conditions for CBD-based businesses more favorable. In Switzerland, for example, where the laws are more liberal, it's an easier market to enter for new companies who want to produce and/or sell CBD products. The changing laws coupled with the improvement of CBD's image contribute strongly to the growth of the CBD sector around the world.
A diversified range of products
In addition to flowers, leaves or resin, consumers are increasingly interested in CBD-based products, namely oils, infusions, balms and food items. Anything used for well-being, such as cosmetics, food or sports-related activities (oils as an example) seems to be experiencing an explosion in demand. Some will have more or less CBD content, and as a result they can be seen as less "raw" and will be particularly suitable for various different uses in everyday life. After a pandemic like we recently experienced and the strong interest in alternative medicine and natural products, consumers seem to be fond of CBD-based products and the beneficial effects they could have on health.
The use of CBD for medicinal and pharmaceutical purposes is also experiencing a big boom. This growth can be witnessed in the multiplication of B2B distribution channels between producers and companies using CBD as a raw material for the production of medicines, but also food, wellness and cosmetic products. Opportunities are therefore also being created in the wholesale trade.
CBD to diversify Audacia's portfolio
The world of CBD has also won over Audacia Group and its CEO Alexandre Bonvin, who recently bought and integrated La Ferme du CBD into their growing portfolio of entities. The company fits perfectly with the profile they were looking for: specialized in e-commerce, active in a fast-growing market and whose derivative products are likely to attract a diversified customer base. "I've been interested in this sector for some time. We have found the perfect company to fit into our existing structure because we're a pioneering country in this promising sector, full of potential", says Alexandre Bonvin.
It's especially the CBD-based products (oils, infusions) that are likely to attract a large customer base. According to Alexandre Bonvin, "Adults can start by trying the products personally and give some to their close relatives or pets, before recommending it to others. One of the assets of CBD is the fact that it can be used in several different fields such as pharmaceuticals, cosmetics and for athletes. The main challenge is its perception, because the product is still too often subject to its negative image. With this new acquisition operating mainly in France, we want to enter other markets, including Switzerland."
Conclusion
Both through physical sales and e-commerce, CBD is a rapidly expanding market. The change of image and attitude towards it, mainly due to its many perceived benefits and the increasingly liberal legislation make cannabidiol a potentially successful business venture. Still too often associated with illegal drugs, it will take time for CBD to become completely mainstream. One of the big challenges of the sector concerns the perception and popularity of the substance. But the CBD craze is only just beginning and, in Switzerland alone, the estimated turnover is expected to reach 320 million francs by 2027.
---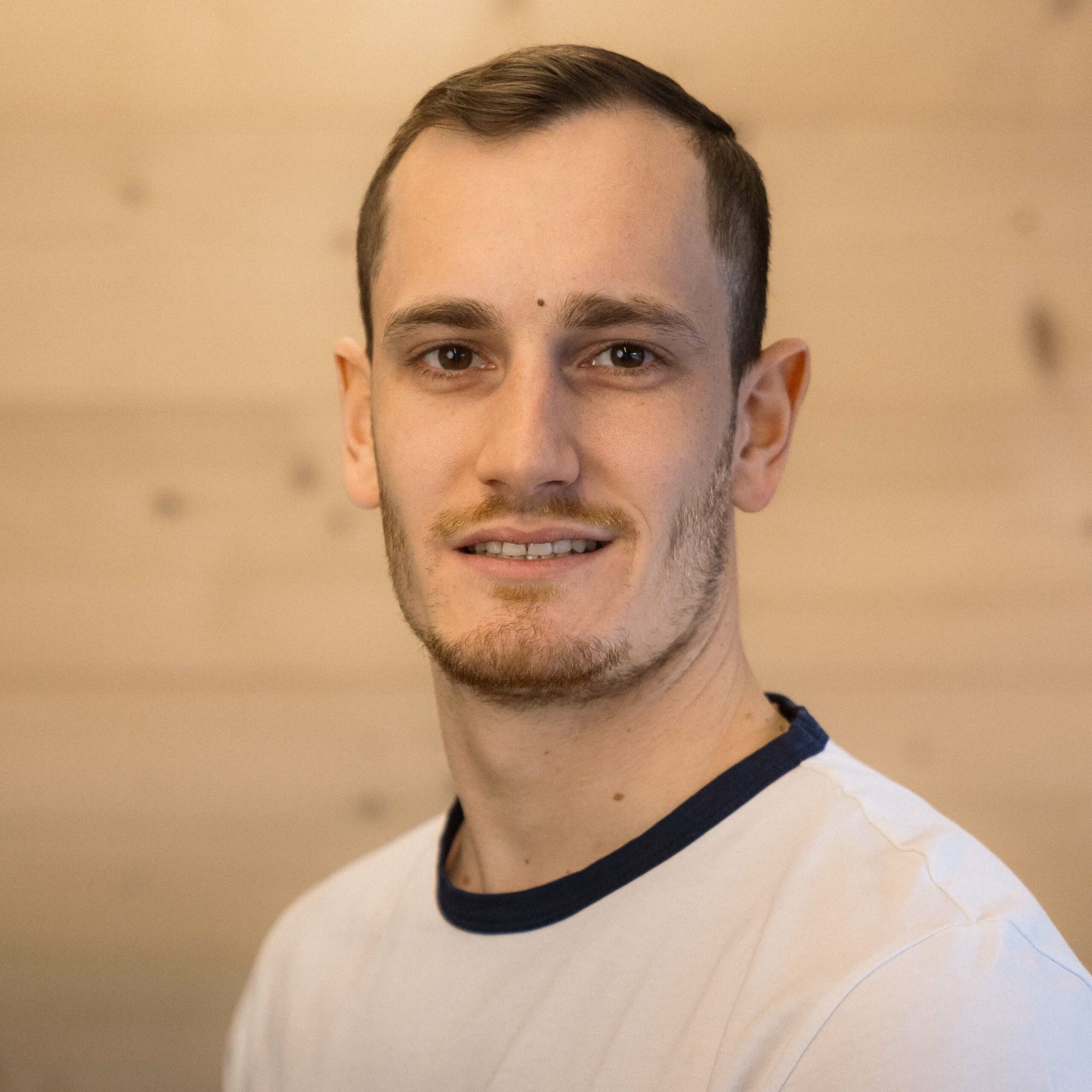 Content & Communication Manager at Audacia Group
With a Bachelor and Master degrees in Linguistics and Communication in the pocket, Adrien had the opportunity to work as a redactor, freelance journalist and web journalist. He's now working as a Content & Communication Manager at Audacia Group where he writes content and manages communication for both Group and companies acquired.
---