Listen to the related podcast on the B.O.L.D channel by Audacia.
In this article, I'll discuss a case study regarding email marketing at Stickerkid, an online business selling customisable stickers for children, which was acquired by Audacia Group in 2019. By definition, email marketing is an approach to digital marketing that consists of composing and sending commercial messages to a group of people, using email.
When Stickerkid was acquired by Audacia Group, the marketing department was subsequently revamped. To start with, we needed to measure the return on investment from the previous marketing efforts which had been carried out before we took over. It quickly became clear to us that email marketing was the third most important source of revenue, after Google Adwords and Facebook campaigns. It was also the revenue channel with the highest e-commerce conversion rate. Our marketing strategy was therefore to focus our efforts on this channel, with the aim of achieving an overall business growth of 20% or more at Stickerkid by 2020.
Email marketing remains a very interesting channel for any company looking to grow: a recent study shows that more than 70% of consumers prefer to receive promotional content via email rather than via social networks.
More specifically, we haven't revolutionised anything during the implementation process, just as we haven't opted for a new tool, deployed a new segmentation strategy or set up automated scenarios. We tried to optimise the email marketing channel as it was, using the resources available at the time.
1 – Refreshing and simplifying templates
We chose to start with this task first. We reduced the amount of text and visual content of our newsletters, so we could focus on the essentials. We added "call to action" buttons in all the right places and removed some products, in order to maintain a high click-through rate and to get a slightly more digestible newsletter.
It's also important to keep in mind that emails are often read on mobile devices and the pictures aren't always displayed. With this in mind, we became far more efficient in creating and preparing promotional newsletters. For example, instead of always creating dedicated pictures, we look to re-use existing product illustrations.
2 – Increasing the frequency
This is certainly the point that tipped the balance for us. By simplifying the newsletter creation process, we were able to go from one to two promotional newsletters per month. Many people might think that increasing the frequency of the newsletter would lead to an increase in the unsubscribe rate, but this was not the case for us at all. In fact, a study shows that 61% of subscribers want to receive promotional emails every week.
In addition, the newsletter helps increase brand awareness. This means that if a brand frequently makes an appearance in your mailbox via newsletters, then you'll remember the brand name – whether you open the newsletters or not. Then, when the time comes and you have a need for those products, you'll automatically think of that brand name and seek them out. This branding effect will therefore have a positive impact on other customer acquisition channels as well, such as direct sales and organic traffic.
3 -Evaluating the importance of promotional codes and discounts
In the world of e-commerce, promotional codes are widely used and can work as rather effective levers for conversions. The previous team at Stickerkid systematically included a discount code in the newsletters. When we took over the marketing management, we wanted to test the difference in performance between a newsletter that included a promotional code and one that didn't. The verdict was clear: newsletters without a promotional code performed significantly worse than those containing a code. Going forward, we decided to always include a promotional code in our newsletters, alternating the value of the discounts.
In addition to this, we discovered that the difference in conversion between a 10% off code and a 30% off code was very significant. Knowing this, we now have our promotion strategy in hand and have identified the strings to pull in order to reach our revenue targets.
4 – Diversifying topics
Moving from one to two newsletters per month means more diversity in terms of content and topics. We have therefore diversified our approach and have ended up identifying a few main themes, which can be used by most e-commerce platforms:
Seasonal events, such as Easter and Christmas, but also the beginning of the school year, which is a crucial period for Stickerkid.
The different uses of our products: labels for clothes, objects, etc…
The major internationally adopted promotions each year such as Black Friday, summer sales etc.
Events in a child's life: back to school, holiday camps, sport and leisure activities, staying with grandparents, etc.
The "long time no see" emails: we regularly identify email addresses belonging to customers who haven't made a purchase for several months, and we then send them a dedicated message to re-engage.
Using this mix themes means that we won't tire our audience, while at the same time, we get to show them all the different ways of using our products. You have to always put yourself in the shoes of your target audience, in order to create themed newsletters that relate directly to their daily lives and concerns. The Covid crisis proved to be an excellent exercise in this exact thing, as we had to completely rethink our themes and newsletter calendar.
5 – Planning according to different markets
Because our products are seasonal, as they're tied to the back-to-school period, and because the markets we do business in are very diverse, we've got added layers of complexity to work with at Stickerkid's marketing level. The company is currently active in 14 countries, which means 9 different languages and school calendars that don't always align in terms of term time etc. Germany, for example, sends children to school on very different dates from one region to another. To work around this and to stay as relevant as possible, we have segmented our newsletters by region, and according to the dates when school starts in each region or country. This represents a great deal of planning and coordination work during our high season, but allows us to stay as close as possible to our customers, by sending them adapted messages.
All these actions have enabled us to increase the revenue generated by our newsletters by 100%, if you compare 2020 to 2019. For 2021, we're now facing other challenges in order to continue optimising our email marketing channels. Firstly, this will involve migrating to a more powerful tool that will allow us to further simplify the process of creating newsletters, sending and collecting results, setting up automatic scenarios and applying finer segmentation. A more technical approach based on data will then have to be put in place.
---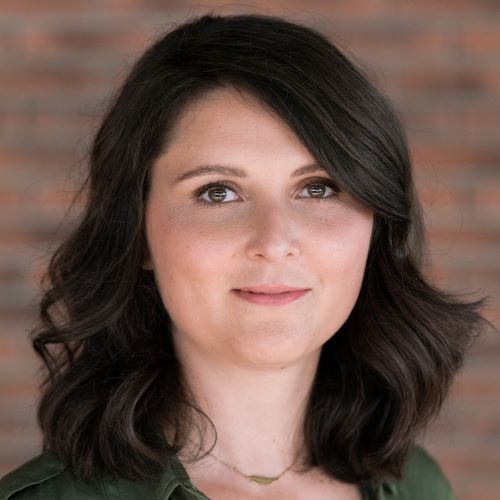 Chief Marketing Officer at Audacia Group
After completing a Master's degree in Marketing and International Communications in France, I moved to Germany to further develop my skills at trivago. I then joined one of my current business partners in Switzerland, working at a few different web and communications agencies. Initially, I was in charge of the joined Marketing Department for Stickerkid & Stickeryeti, and I also assumed the role of Head of Marketing and Communications at Audacia Group.
---