Innovation is still alive and well in the Canton of Valais: both in areas like agriculture & culture, but also in technological and industrial companies, all the way from Ulrichen to Saint-Gingolph. Several hundred SMEs and start-ups are emerging, with help from their collaborators or Valais research institutes, and they're creating and designing products that are attracting customers from all over the world. That's why you can often find little pieces of Valais hidden in everyday items like coffee, watches, cars, jeans, PET bottles, water, vaccines or medicines.
Since 1998, Mimotec (Sion) has been creating micro parts for major watch brands. Soprod (Sion) supplies the heart of connected watches for several renowned watchmakers, while Myotest (Sion) operates one of the latest models of Samsung's connected watches.
Products exported across the world
Also in Sion, Studer Innotec is one of the world's leading providers of electricity to isolated sites. The company recently received an award for an installation they did in a Colombian factory. Sedo Engineering and Redelec (Riddes) are revolutionising the textile industry with their eco-friendly dye for jeans. The young company UHCS Constructions (Sion) is working on modular houses, assembled like Lego bricks, which are made from recycled PET. Its next-door neighbour, DePoly, winner of the 2019 Venture Prize, has developed a method of chemically recycling PET, making it possible to return to the purified basic components, thereby creating a new form of plastic recycling.
Augurix (Monthey) export their gluten intolerance tests to Australia. Also in Monthey, Swiss Biotech Center is working on a second-generation vaccine against Covid-19. Eversys in Sierre develops ultra-connected coffee machines that are marketed worldwide, while Aqua-4D in Sierre purifies irrigation water in 45 countries. Eckart (Vétroz) produces pigments that we can find in almost every car in the world.
Innovation in the Upper Valais as well
The Upper Valais has an equally impressive portfolio to show, especially in the wake of the investments that are underway at Lonza in Visp. The company Lugaia in Raron supplies its sterile packaging systems to the pharmaceutical industry, while Burgener (Visp) designs fully automated production lines for the chemical industry. Hooc markets a remote control box for industrial installations, while Recapp (Visp) equips cantonal parliaments with its automatic speech transcription system. This technology is also used in remote controls for national TV boxes.
Innovation is also increasingly marked by digitalisation and e-commerce. Audacia Group is therefore logically part of this innovative ecosystem, partly due to their online commerce companies, but also in its new way of financing its activities, through tokenization of their assets.
Diversification of the economic fabric in progress
These are just a few examples of the ingenuity you can expect from Valais entrepreneurs, who have been supported by The Ark Foundation since 2004. And this ingenuity is not about to slow down anytime soon: further propelling these developments are the Energypolis Campus in Sion, the various research institutes in the canton (Idiap, HES-SO Valais/Wallis, EPFL Valais, CREM, Icare, CRR, Mediplant, etc.) and the BioArk in Visp and Monthey, both which are entities dedicated to biotechnologies.
The diversification of the Valais economic makeup, which is increasingly integrating digital technologies, will thus be able to take shape over the next few years and enable the Canton of Valais to accompany you in your daily life.
Légende image: Swiss Biotech Center (Monthey) is working on a second-generation vaccine against Covid-19.
---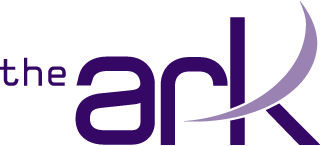 Founded in 2004 by The Department of Economics, Energy and Territory in the Canton of Valais, the Ark Foundation organizes and coordinates various activities to facilitate establishment, emergence (start-up), growth & fulfillment of companies in Valais. Ark also structures ideal framework conditions in order to encourage some of the main economic actors in Valais to help contribute to increased creativity & innovation.
---