I am a dreamer, a people enthusiast and a nature lover. Born in a small town in the Pyrenees, near Barcelona, ​​I have always wanted to travel to discover new cultures and meet people to find out how they live and know their vision of the world. I have travelled the globe on foot, by ski, by bike, by boat, by motorhome… and my best memories have always been my meetings.
Before coming to Switzerland, I lived in Ireland and Andorra. The feeling of being a foreigner everywhere, even in one's country of origin, has always been omnipresent. Fortunately, it allows me to keep the mindset of a tourist. A tourist who likes to discover the culture, a tourist who explores the places, a tourist eager to learn how the locals live.
At the end of 2019, when a Swiss friend came to Spain, we did a little campervan trip. We have discovered beautiful places. The experience that struck me the most was visiting a family firm of olive oil. Before that, I had eaten thousands of litres but had never seen the production. When the owner invited us in and started to passionately explain the process, I felt grateful and honoured. I can especially recall the moment when I entered the mill where the flavour and vapor of olive oil were intense and magical!
Covid & goat's milk inspired Secretstop
When the Covid hit Europe, I hit the road again in a campervan to live a simple life: work during my travels, take a cold bath in a river, meet new people, etc. I have slept in so many different places (loud, great spots, crowded…) and sometimes it was a nightmare to find a place to park and sleep for one night. However, I have met some fascinating people who have inspired me with their passion: farmers, travelers, cheese makers, etc.
One morning, I woke up and had run out of milk. I looked around my van and saw a farm. So, I went and knocked on the door and a woman opened the door to me. When I asked for milk, she looked at me strangely then smiled. Then, she gave me a delicious litre of goat's milk and showed me around her farm. As I warmed up the milk, I realized that I had had some amazing and special experiences during my travels and I started to think about how I could allow others to have the same kind of experience. To sum up, it was while drinking some goat's milk that Secretstop was born.
Therefore, the Secretstop team aims to create a community of travelers and locals wishing to create an economic and social impact. Secretstop aims to provide overnight stays by organizing unique experiences that allow travelers to soak up local life in a special way. Our motivation for this project comes from all the amazing people we meet and who share their passions with us.
Nowadays, we live in a virtual world most of the time. As humans, we are social animals, we deserve to go back to basics and share quality time with other human beings. Secretstop thus aims to build the largest community of travelers and locals and deliver exclusive experiences in a sustainable way. Secretstop wants to promote this glocal tourism, starting from Switzerland to quickly disseminate our values ​​and our dreams abroad.
Why participate in the Audacia Startup Summer Camp?
As an entrepreneur, it is always a good thing to be able to share ideas, plans, and fears with other people. We therefore tried our luck to have the opportunity to share and introduce the Secretstop project with Audacia Group, a company focused on e-commerce represented by a dynamic team with an entrepreneurial spirit. It creates synergies and allows us to learn.
Jordi Millastre Costa, co-founder of Secretstop
---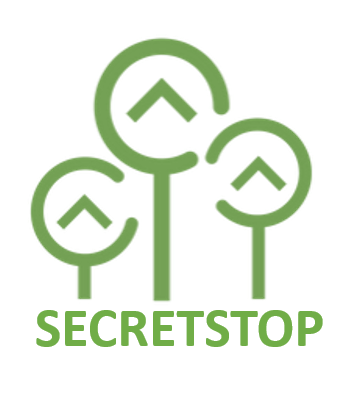 Secretstop was born from a desire to create a fair world, connecting travelers with locals. Their mission is to unlock camper vans for overnight stays in a sustainable and exclusive way. Therefore, the platform seeks to offer campers original experiences, while at the same time providing customers the opportunity to immerse themselves in authentic local communities.
---