Learn more about Audacia's varied portfolio of entities! Today, we're covering the brands specialized in the adult toys market, also known as "sextech" or "sexual wellness items or devices". 
In this first part of our series dedicated to Audacia's portfolio of brands, we're going to focus on the adult toys and accessories sector. Although the sex toys sector is no longer considered a niche market, it was the first industry Audacia Group invested in back in 2018, where it all started with the acquisition of KissKiss. This brand, one of the market leaders in Switzerland, was joined by another Swiss e-shop called Joujou in 2021, and now they're both an integral part of Audacia's portfolio. Through KissKiss and Joujou, Audacia is among the Swiss market leaders in the online sale and distribution of adult toys and accessories. 
Sex toys market – key figures
As we (almost) all know, the sector for adult toys and accessories has been booming for a few years now. While the global sex toys market was estimated to be around $30 billion in 2021, some studies predict it will reach $54 billion worldwide by 2026 and $80 billion by 2030. According to a study by Forbes, the global market for sex toys could even reach $122 billion (!) in 2024. In Europe, the sex toys market is expected to grow at a CAGR of 7.3% between 2021 and 2030, reaching $16 billion by 2030.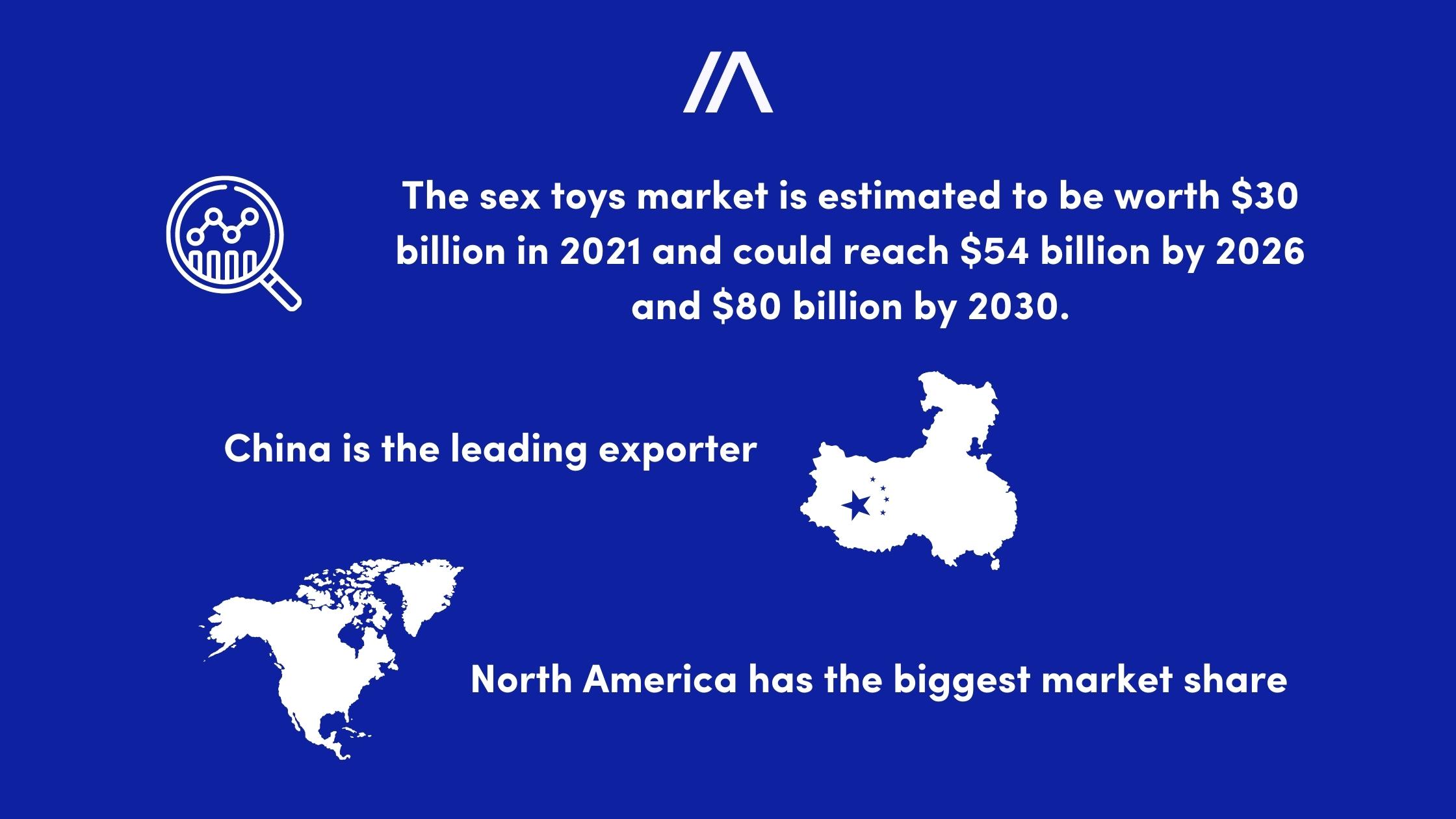 Due to various factors that we'll discuss in the following paragraphs, the sex toys market is flourishing. Driven by the pandemic, global sex toys sales increased by 26% to reach $33,4 billion in 2020 according to a study led by Grand View Research. China is the world's leading exporter, producing between 70% and 90% of the products, and North-America has the largest market share.
Investing in the sex toys market
Considered a niche industry a few years ago, the sex toys market is now much more competitive. The entrepreneur Alexandre Bonvin (Founder & CEO of Audacia), who returned to Switzerland from London after completion of his studies in 2018, bought KissKiss and founded the holding company Audacia Group. He was one of the first people to invest and buy this type of company. "Then, there were suddenly more acquisitions by family boards and private equity funds, increasing the consolidation of the market in Europe and worldwide", explains Alexandre Bonvin.
In the beginning, the sector was rather taboo, but it has gradually become more and more mainstream and professional: "The sex toys market is now a much more open market and many institutional investors now have a stake in it. We can talk about a real generational change led by millennials and Generation Z", he adds.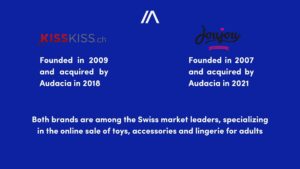 Alexandre had good talks with one of the co-founders of KissKiss when they wanted to sell the company: "Their business model was really interesting, the market had great potential and the margins were good. In addition, there weren't many players in the market at that time and acquiring one of the Swiss leaders was a great opportunity.". In his opinion "sex toys are the perfect product to sell online".
What made the sex toys market an attractive business?
The sex toys market was already growing before the outbreak of Covid-19, but the pandemic really boosted the industry by forcing people to stay at home and take time for themselves. In France for example, 51% of people aged 18 to 60 years old said they had tried a sex toy in 2020. In 2012, it was only 37%, and in 2027 only 9%. And it seems fair to say that the trend could be the same in many other countries. The evolving legislation around this sector, especially in Asian countries, could contribute to the legitimization of these types of businesses.
The main driving force is that attitudes have changed over the years and the use of adult toys and accessories is less taboo today. Sex toys seem to be used more and more and are at the centre of discussions because people are less ashamed to talk about their sexuality and sexual well-being.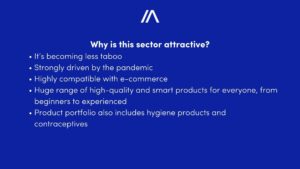 The Covid-19 pandemic also increased the development of e-commerce, which is a real catalyst for the growth of the sex toys industry. Thanks to e-commerce platforms, people don't have to go to brick and mortar stores, but can have their products delivered at home in the most convenient and discreet way. A significant advantage for those who might feel self conscious about buying sex toys in a public shop.
In terms of products, the sex toys market is evolving quite rapidly these days, and the range of items offered is larger and more diversified. We can find a huge variety of products, from sextoys to hygienic products and contraceptives, including accessories and lingerie, for beginners as well as for more experienced users. In addition, connected and remote sex toys are in full expansion. In line with innovative technologies, these connected toys now offer a variety of features and specific patented technologies to meet consumers' sexual well-being needs. It is also noticeable that more and more sex toys and sex objects are in line with current trends such as eco-responsibility and gender neutrality.  
It seems that today, sextech is no longer a niche market, but instead a trendy industry.
Supporting the growth of Swiss market leaders
Founded in 2009 and 2007, respectively, and acquired by Audacia in 2018 and 2021, KissKiss and Joujou are Swiss e-shops specializing in the online sale and distribution of adult toys and accessories. Together, the two brands offer more than 8,500 products, about 300 brands, an average of more than 600 orders per day and annual sales that have increased fivefold in 10 years. Being integrated into Audacia's structure allows KissKiss and JouJou to benefit from optimal infrastructures (especially storage space) as well as administrative, marketing and operational resources.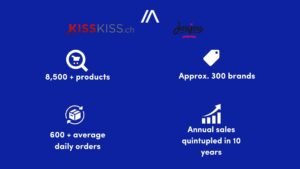 ---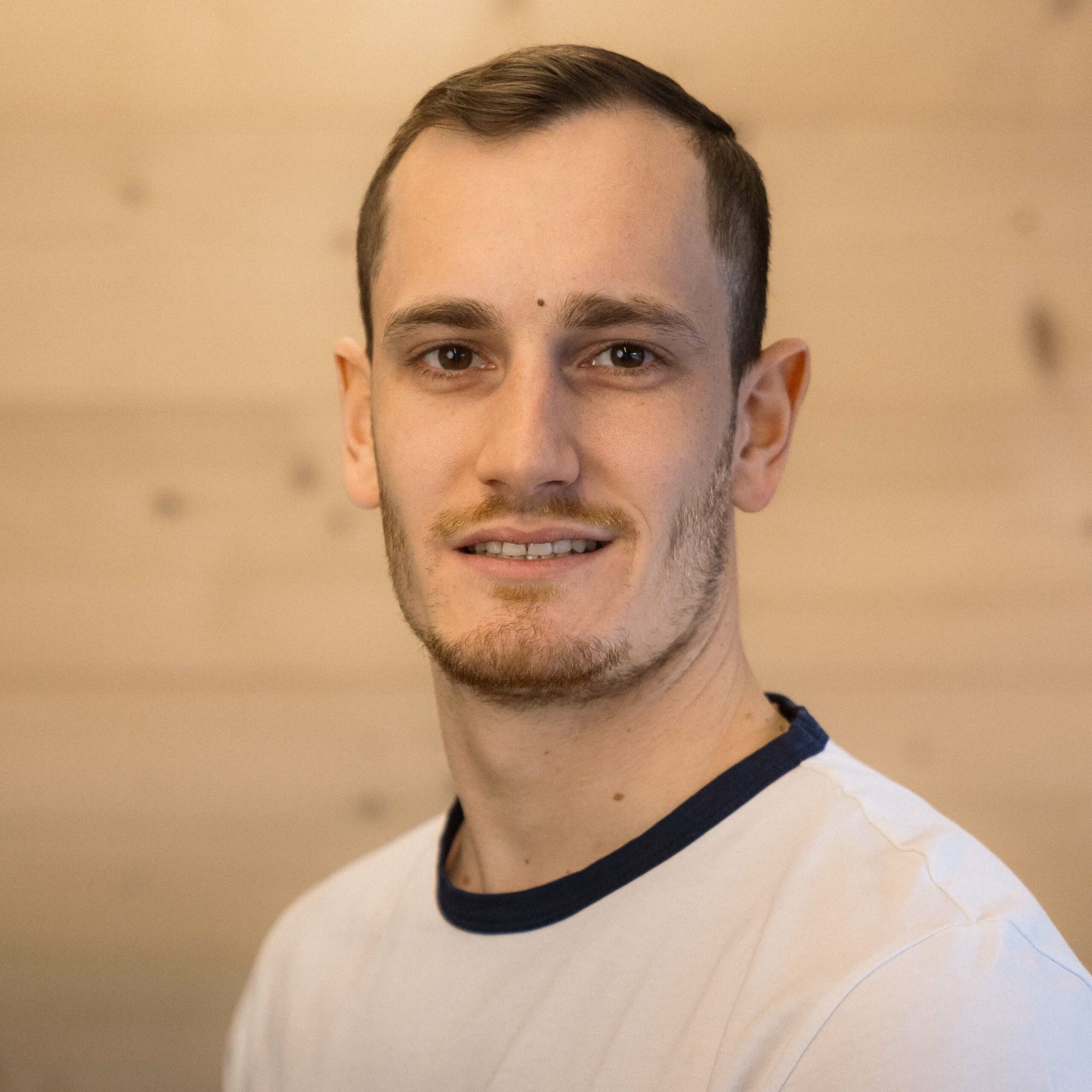 Content & Communication Manager at Audacia Group
With a Bachelor and Master degrees in Linguistics and Communication in the pocket, Adrien had the opportunity to work as a redactor, freelance journalist and web journalist. He's now working as a Content & Communication Manager at Audacia Group where he writes content and manages communication for both Group and companies acquired.
---