Tokenization
Audacia Holding SA's (the "Company", or the "Group") mission is to invest, build and bring together the most promising online companies and empower them to generate growth through daring digital consumer experiences and operational excellence.
Audacia is a pioneer having tokenized all of its registered shares (the "Shares") into digital tokens (the "Tokens") (the "Tokenization"), and thus becoming one of the first Swiss companies to digitize its Shares using Ethereum's distributed ledger technology (the "Blockchain").
Audacia's tokenized shares will be admitted to trading on Taurus' Digital eXchange ("TDX"), an organized trading facility regulated by Switzerland's FINMA.
Audacia has utilised the CMTA20 smart contract, an extension to ERC20, and in accordance with the Blueprint published by the Capital Markets and Technology Association ("CMTA"). The CMTA was established by Lenz & Staehelin, Swissquote Bank Ltd, and Temenos AG.
36
million francs in sales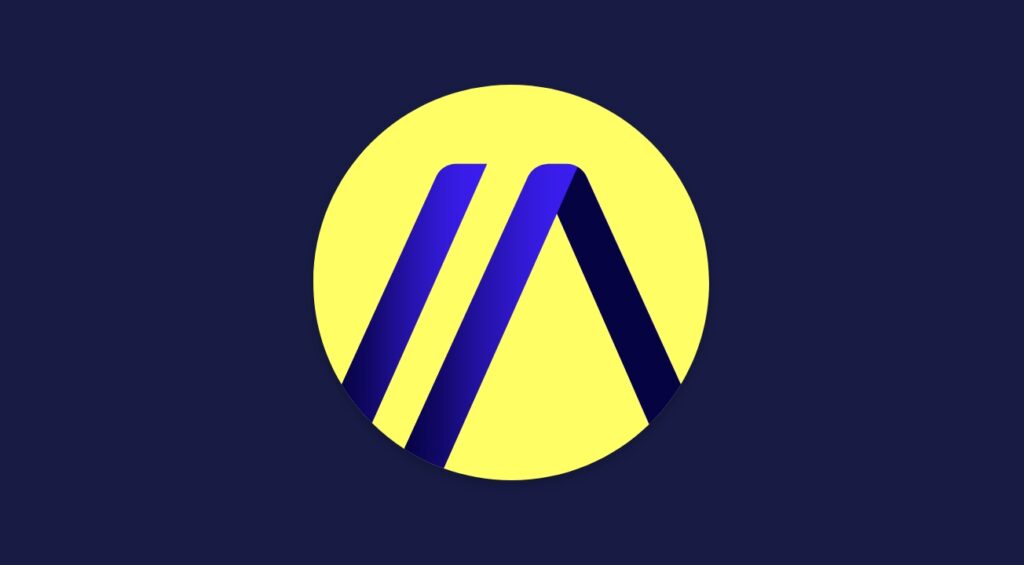 Share/Token data
Audacia Shares
Audacia Tokens
Name
Audacia Holding SA
Audacia Holding SA Equity
Country of incorporation
Switzerland
Address
Rue du Prado 19, 3963 Crans-Montana (Valais), Switzerland
Incorporation / Issue date
August 2018
April 2021
Accountants
BDO SA, Switzerland
-
Auditors
KPMG SA, Switzerland
-
Accounting standard
Swiss GAAP
-
Commercial Register
CHE-385.974.219
-
Type
Registered common shares (holding company)
Asset/Security Token (FINMA classification)
Ledger
Share Register
Public Ethereum Mainnet
No. of registered outstanding
10,000,000 shares
10,000,000 tokens
Regulated marketplace
Admitted for trading on Taurus' Digital eXchange (
TDX
)
Audacia blockchain address
0x7a665d4F411724AC08d635D3997B41360F960f0c
Smart Contract standard
CMTA20 is an ERC20 extension, published by the
CMTA
Smart Contract blockchain address
0x5B7A46619C8f60f2Fb24a487260337284Dc2d039
Smart Contract source code
Shareholder structure
Main shareholder
Alexandre Bonvin
Share register procedure
IDENTIFICATION OF HOLDERS OF TOKENIZED SHARES AND REGISTRATION IN THE COMPANY'S SHARE REGISTER
Pursuant to Article 6 of Audacia's Articles of Association, the Company only recognises as shareholders those persons who are registered in the Company's share register (the "Shareholders").
With respect to tokenized shares, the holders of the Tokens (the "Tokenholders") corresponding to the Shares can be registered in the share register as shareholders. The registration takes place at the request of the holder of the relevant Tokens.
Tokenholders who hold the Tokens on distributed ledger addresses that they control (e.g. through a wallet that they control, and off of the Taurus TDX platform) must obtain the  "Share Register Application Form" from the below contact details.
Upon completing said form, the application for entry into the Company's share register must then be sent by registered mail to the Company's registered office (for the attention of the Share Register), as per the below contact details, or by an electronic means approved by the Company.
For more information, please refer to the Board Regulations.
CONSEQUENCE OF REGISTRATION
Once registered in the Company's share register, a holder of Tokenized Shares may exercise all financial and corporate rights associated with the Tokenized Shares registered in his name in the share register.
However, a holder of Tokenized Shares who is not registered in the share register may not exercise any of the financial or corporate rights associated with being a shareholder of the Company. In particular, a holder of Tokenized Shares who is not registered in the Company's share register is not entitled to any dividends decided by the Company's General Meeting. In the event of subsequent registration, shareholder rights only arise and can be exercised for the period following the registration.
AVAILABLE COUNTRIES
Switzerland only
Share register contact
Audacia Holding SA
c/o A. Bonvin (Share Register)
Rue du Prado 19
3963 Crans-Montana
Switzerland
tel: +41 27 565 27 10
email: ir@audacia.co
Corp. & Social Responsibility
As we believe it's the small collective gestures that have a real impact on our planet, Audacia is proud to support the Ecologi and Eden Reforestation Projects by planting new trees everyday – compensating for all of our employees' carbon footprint and making sure we are working together on the future of our planet.
So far, Audacia has planted 254,189 trees in Madagascar, Mozambique, and Nicaragua. We are looking forward to continue this journey!
12 months
climate positive workforce
897.67T
of carbon reduction
254,189
trees in their forest
Corporate Governance
Values are important to us – transparent and effective CG system
Board of Directors
Alexandre Bonvin (sole board member)
Registration for notifications
MEDIA CONTACT
Nasrat Latif
Media Relations
Audacia Holding SA
c/o Audacia Management Sàrl
Chemin Grély 17A
1950 Sion
Switzerland
tel: +41 27 565 27 10
email: presse@audacia.co
MARKETING CONTACT
Marco Lopez
Head of Marketing
Audacia Holding SA
c/o Audacia Management Sàrl
Chemin Grély 17A
1950 Sion
Switzerland
tel: +41 27 565 27 10
email: marco@audacia.co
Reporting
ACCOUNTING
BDO SA prepares the financial accounts of Audacia and its subsidiaries. Whilst, a handful of the immaterial subsidiaries fall within the remit of local fiduciaries.
AUDIT (LSE)
KPMG SA audits (LSE) the consolidated accounts of Audacia in Swiss GAAP, and the standalone Audacia accounts and material subsidiaries in Swiss CO.
Financial statements are available upon request.
Investor Relations Contact
Audacia Holding SA
c/o A. Bonvin (Investor Relations)
Rue du Prado 19
3963 Crans-Montana
Switzerland
tel: +41 27 565 27 10
email: ir@audacia.co