Below we explain why and how you, as a business, can implement certain practices to reduce both costs and environmental footprint associated with your information systems (IS).
The information system consists of computers, software, servers and other IT equipment, and it has become part of the core functions at the heart of every company. Industries like finance, engineering, service sectors, health and education rely heavily on increasingly large and complex information systems.
Today, 71% of companies experience some degree of difficulty with the increasing volume of information and internal documents they have to manage. And every 18 months, the amount of data generated worldwide doubles. This raises issues around things like storage, data processing and data protection laws.
Another aspect of digitalization is that the number of devices per employee is increasing. This is partly based on our new habits: people work across multiple screens at the same time, they have corporate smartphones and most companies have backup servers for their websites, just in case. Businesses also often over-equip themselves with the latest tech, even when the basic equipment could fulfill their needs just as well.
Consequently, uncontrolled digitalization leads to higher costs as well as a much larger environmental footprint of businesses.
Significant & additional economic costs
Below are some of the key figures on IT obesity in companies:
– 25% of software and applications purchased are never used. The remaining 70% are underused. Put together, 10 to 50% of all software could be completely removed without affecting the company's operations. This amounts to a waste of 16 billion francs per year in Europe.
– 20% of machine virtualizations are inactive or not used and 15% of servers in data centers are not used.
– The frequency of equipment renewal is increasingly high. Within companies, a smartphone is replaced on average every 24 months and a computer every 4 years. Despite the fact that they're still in very good condition.
As a result, the information system can account for up to 60% of the organization's energy consumption.
A serious environmental impact 
Within companies, the obesity of the information system is reflected as follows:
– For each individual, the environmental footprint of their digital consumption is the equivalent of a 1000W radiator turned on for 8 hours, driving 6 km by car, consuming 27 liters of water and 197 kg of natural resources. And this is every day.
– The frequent renewal of equipment has a strong impact on the ecosystem. Manufacturing a desktop computer requires 374 liters of oil, 2800 kg of raw materials, 1500 liters of water, 22 kg of chemicals and 164 kg of hazardous waste.
– The information system can amount to as much as 30% of the organization's environmental footprint. And yet, more than 80% of organizations haven't yet measured their IT environmental footprint.
– 23 kg of electrical and electronic waste (WEEE) per year and per person, an increase of 21% in 5 years. However, only 20% of companies actually know the amount of WEEE they generate.
So what should businesses do about this? There are different strategies to manage your information system in order to reduce and control your costs and your environmental footprint. One of them is called digital sobriety.
Undertake a digital sobriety strategy?
– Optimizing your IT system leads to a reduction in energy and IT costs: up to -25% on your electricity bill and -33% on your IT budget.
– Implementing a responsible purchasing policy leads to direct savings. Purchase or rental of reconditioned equipment contributes to the preservation of the environment. Always choose equipment with environmental labels.
– Digital sobriety is based on the following principle: useful, usable, used and reusable. By applying this mantra to your entire information system, it will be optimized and therefore lighter and more economical.
– Applying digital sobriety is also a catalyst for improving your public image. Today, 46% of consumers are willing to pay more for a responsible brand.
Organizations that have already taken the step
In Switzerland, the Canton of Geneva has already included digital responsibility in its environmental approach. Other cantons in French and German-speaking Switzerland are following right behind. On the corporate side, we're seeing strong interest in Green IT from banks, the watchmaking industry and large international groups. The challenge, beyond the environmental one, is also about marketing, as well as internal and external credibility. Faced with young employees who are looking to align their personal and professional values, companies have no choice but to truly integrate environmental values into their strategy. The digital sector, which cuts across the entire organization, is therefore the sector in which including environmental criteria has become a priority. Employees are increasingly aware of the footprint left by manufacturing electronic equipment, as well as usage, sending emails and online videos. As a result, they are demanding that companies also make improvements in this area. It's obvious that the environmental transition won't happen without a digital transition. And vice versa.
The "Responsible Digital" label
In 1987 and 1996, the first versions of the ISO 9001 and ISO 14001 standards were published, respectively, guaranteeing a quality management system and control of the environmental impacts of organizations. In 2019, the "Responsible Digital" label appeared, guaranteeing a demanding responsible digital approach within the organization. This label seems to be complementary to ISO 14001 and B-Corp certifications. In a VUCA world, volatile – uncertain – complex – ambiguous, implementing a digital sobriety strategy is no longer an option, regardless of whether the goal is to reduce IT costs, environmental footprint or to improve a company's public image.
Summary – strive for corporate digital sobriety
I could have concluded this article by saying "Organizations go digital and pay the price". But let's face it, you already know that. Yes, companies are paying the price, but they're ready to take up this challenge. Through my presentations and seminars, I see that organizations, SMEs and large groups, are all ready to implement new strategies to do things differently. Watchmakers, bankers or public administrations, they all have the will to contribute to a more responsible future. More sober. More economical.
Now that you know the challenges of the corporate "responsible digital", will you take the plunge?
Ivan Mariblanca Flinch, Founder & CEO of Canopé
Sources
MOOC – Institut du Numérique Responsable
Benchmark 2021 – Green IT
Rapport Gouvernance 2021 – Serda Archimag
---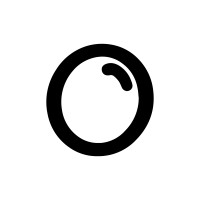 Canopé is the only Swiss company that measures IT footprint, trains and certifies organizations in the deployment of a sober and sustainable digital strategy. Canopé audits organizations to obtain the "Sustainable Digital" label. This European certification accredits the implication of the organization in promoting an information system more efficient and sustainable.
---