In 2022, innovation will either be sustainable or won't happen at all…
You're about to read a blog post written and published by our partner GENILEM. You can read the article (in French) here and find out more about the promising startups they support every year.
Highlighted by the relative failure of the COP26 Climate Change Conference, and the abandonment of the CO2 law in Switzerland, the year 2021 also means that we'll increase our sustainable entrepreneurial projects at GENILEM. The economy is currently undergoing a major green transformation, which is especially true when launching new, innovative projects. Below is an overview of the trends we've observed among the startups that we've encountered.
Digital remains a preferred channel
Continuing a trend that has been both anchored and accelerated by the pandemic, digital tools are still preferred for offering products and services or connecting consumers with each other… 55% of the projects we've seen at GENILEM in 2021 have a digital sales channel (app or web-app, marketplace, e-shop, software as a service, etc.). Technologies that bring real innovation through the digital dimension are emerging or consolidating, such as the Internet of Things and blockchain. At the same time, activities that were previously non digitized are now becoming digital. Although the metaverse was a big topic of discussion, only one project observed by GENILEM is devoted to it. Perhaps more significant is the emergence of companies dedicated to fact-checking: verifying and authenticating facts and sources is now a service that's becoming monetized, driven by the pandemic and the ever-growing infobesity. It should also be noted that artificial intelligence and blockchain play a key role, as these two technologies are undoubtedly the backbone of the future digital world.
The recycling market is whetting appetites
Recycling and upcycling are, in terms of sectors, those that stand out among the hundreds of projects supported by the association. GENILEM welcomes any innovative project, which means that all industries are represented, whether they're low tech or high tech. But the eco-responsible fashion and retail sector is particularly well represented this year (6% of the companies supported). We've discovered sustainable hiking outfits, eco friendly fashion marketplaces and apps designed for selling vintage clothing, to mention a few. There are even the occasional joint venture in this niche. Could this be the first step towards building a structure in a sector that is still very fragmented and disparate?
Improving delivery is still a growth area
Finding the best way to connect consumers and suppliers, particularly in the restaurant industry, remains a challenge that is fueling numerous projects. The Ghost Kitchens movement, which are kitchens that are based on delivery only, is booming through the trend of vertical brands that are digitally native. These brands are launched without having a physical store and make their mark solely through their online presence. The most striking example is the young fast food company CRRSP, involved in the French-speaking part of Switzerland (Lausanne and Geneva) and which is growing very fast.
Sustainability: a fundamental change
The number of projects linked to the UN's Sustainable Development Goals (SDGs) is impressive. Among the founders of companies under 35, the SDGs are over-represented. At GENILEM, they represent 35% of all projects we've encountered, i.e. more than a third! Three areas in particular are very well represented: responsible consumption and production (15% of sustainable projects), health and well-being (5%) and gender equality.
These underlying trends open up several questions, lines of approach and analysis that GENILEM will keep in mind and further explore this year.
1 – How can businesses support the greater good?
The rise of impact entrepreneurship raises many questions. In particular, when it offers solutions to solve problems that were previously up to the state to solve. In Geneva for instance, the "Unleash Your Ideas" bootcamp during the Global Entrepreneurship Week gave rise to two projects that improve relations between citizens and the State, including an app for reporting public damage. Has the welfare state model broken down, or has inequality got the better of it? Or does it work so well in Switzerland that such initiatives can be established when the context allows for it? How can the company be a space where solutions to global, training or even commitment problems emerge? This is a fundamental question which shows that the notion of profitability is changing.
2 – How to rethink working relationships?
If the role of the company is being questioned, so is the way it's currently organized. The pandemic and working from a home office have opened up new possibilities: a number of solutions for redesigning the future's office and workspace (coworking spaces and available shared office solutions) are in full bloom. There are many challenges as it's a question of facilitating interaction and collaboration, while preserving a certain corporate culture, maintaining rules and processes, while adapting to the mobility and needs of each individual. Here, digital solutions probably still need to be invented, because we know that a range of diverse choices will be necessary. At the heart of all these issues, well-being at work has taken on a new dimension.
3 – What will cities look like in the future?
Home deliveries and selling vintage clothing online: digital consumption solutions that are purely digital, often with a strong emphasis on recycling, raise questions about the appearance of cities in the future. Where will we be able to meet up and browse windows? Will shops simply disappear, be automated, or reserved for luxury goods and experiences? After the movement to standardize town centers, a new horizon is emerging.
4 – How can we better support entrepreneurs, especially women?
At GENILEM, the number of projects with female project leaders is on the rise; 30% of the projects supported this year are spearheaded by women, compared to 20% the previous year. Another interesting trend: 5% of the teams we met were mixed. As entrepreneurship is becoming more and more female inclusive, this obviously raises the question of gender disparity and gender bias in terms of guidance, support and choices made by decision-makers. But data is still lacking on this issue. As is the choice of inspiring 'role models', which are not yet highlighted or listened to. This represents a real challenge when looking for support, training and communication around projects led by women.
---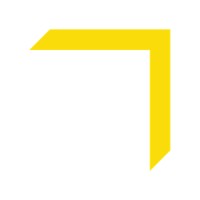 ---