Could you introduce yourself in a few words?
My name is Victor Lequet, I'm 32 years old and both Swiss and Swedish. I'm an outgoing person who forges a rational thinking to contain a largely emotional drive. Having lived abroad, I define myself as an open-minded person who tries to be as respectful and diplomatic as I can, which is something I think is paramount to apply in all professional aspects.
I'm a risk-taker and I love playing around with different ideas to see how I can make them work by catalysing others into it. Repetition is something I tend to avoid as much as I can, personally and professionally.
Could you sum up your career so far?
I started my career in the Food & Beverage industry, where I've had a variety of different roles: in my first job I worked as a pizza boy for a well-known chain. I then worked as a cook in a nursing home, then as a waiter in a few restaurants, and I quickly moved up into management positions. This led me to study at the Ecole Hôtelière de Lausanne, where I launched Base7booking, a management system for hotels, in partnership with François Bonvin and Andrew Zappella. This experience was the start of an exciting entrepreneurial adventure for us as a team, which ended with Trivago acquiring the management system.
My adventure with Audacia Group started in Stickerkid's customer service department, from where I established the company Heida, hand in hand with Falko Piguet. We started this business in order to provide high quality support thanks to a dedicated team servicing the entities under the Audacia umbrella. With many internal projects flourishing at Audacia, the creation of an innovation centre quickly became a priority after that. In a very natural way, projects kept coming to me and we decided to build Audacia Ventures.
Why did you choose this route?
When I was younger, I never really had a specific dream or objective. I was more keen on preparing and launching ideas, large or small, in which I could apply my knowledge and work with others as a team. Head of Ventures at Audacia Group feels like a perfect fit for me, because this role is all about launching new projects, but also structuring concepts and ensuring their quality throughout their lifetime.
Funnilly, my career path before studying at the Ecole Hôtelière de Lausanne was mainly focused on customer oriented work. After my studies in hospitality, I moved towards creating a digital service for my industry, which does not always sound logical to people but that's how it turned out. Shifting now to the e-commerce industry makes a lot of sense to me given my recent track record, but it remains a new field for me. That's probably why I'm attracted to it!
What is your role at Audacia Group?
I'm in charge of bringing internal and external projects to realization, making them profitable and creating viable businesses that are meaningful and work in the long run.
My focus is split into three main areas: identifying new online business opportunities in mature markets, coordinating internal projects for the group's entities helping the development of the Audacia brand, as well as facilitating collaborations and joint ventures with other brands and businesses.
Do you define yourself as an intrapreneur?
I proclaimed myself as an intrapreneur when I started at Audacia Group, where I was something of a free electron or a Swiss Army knife, working on a multitude of different topics and lacking a clear vision. An intrapreneur launches small businesses and start-ups within a larger entity, while having access to resources, which reduces the risk factor and increases the launch speed. The consequences of failure are often significantly different from those of an entrepreneur. Today, in terms of mindset, I tick many of the boxes of an intrapreneur, however my role is now more directed towards creating and managing a team of Project Leaders, who themselves will demonstrate intrapreneurship.
In your opinion, what makes a good Head of Ventures?
You need to be quick, flexible, responsive and able to deal with uncertainty. That means you have to be able to deal with unexpected changes, challenges, and all the aspects of business that are impossible to predict in advance.
What is the main objective of launching Ventures?
Our main goal is to test mature markets in the e-commerce industry. We do this to get an idea of how we can best establish ourselves, and also to evaluate how to enter the market: should we go in verticality, by selling products we make ourselves? or horizontality, selling existing products? Past this stage, we reevaluate the growth stage and potentially turn the start-up into an entity. Once we gather enough data about the initial launches, we aim to potentially create a larger platform that aggregates all these monoproduct e-shops which would let us enter a much larger market.
In terms of new ventures, what are the objectives for Audacia Group?
First of all, our main objective is to put together a great team of people who can help drive the group forward. From this spring onwards, we aim to launch at least one e-commerce site every quarter.
In the long run, it will be a question of making sure we consistently have enough markets in the test phase. From there, we need to make informed and intelligent decisions regarding the overall strategy for these products, specifically looking at options for vertical and horizontal integration. That's why we focus on collecting enough information about both launched projects and test markets, so we can make better decisions for the future. Managing ventures is a bit like a laboratory within the holding company. We test, we create explosions and then we measure them to determine their impact.
What are the main differences between your previous role, particularly at Base7booking, and your current position at Audacia Group?
At Base7booking I was focused on the product management of a suite of B2B tools. It was a software solution developed specifically for hoteliers with the aim to improve hotel operations. Whereas at Audacia Group I take care of something new every week and the business is directed to customers. I'm learning a huge amount of things after this shift of industry and I still have a lot to pick up.
---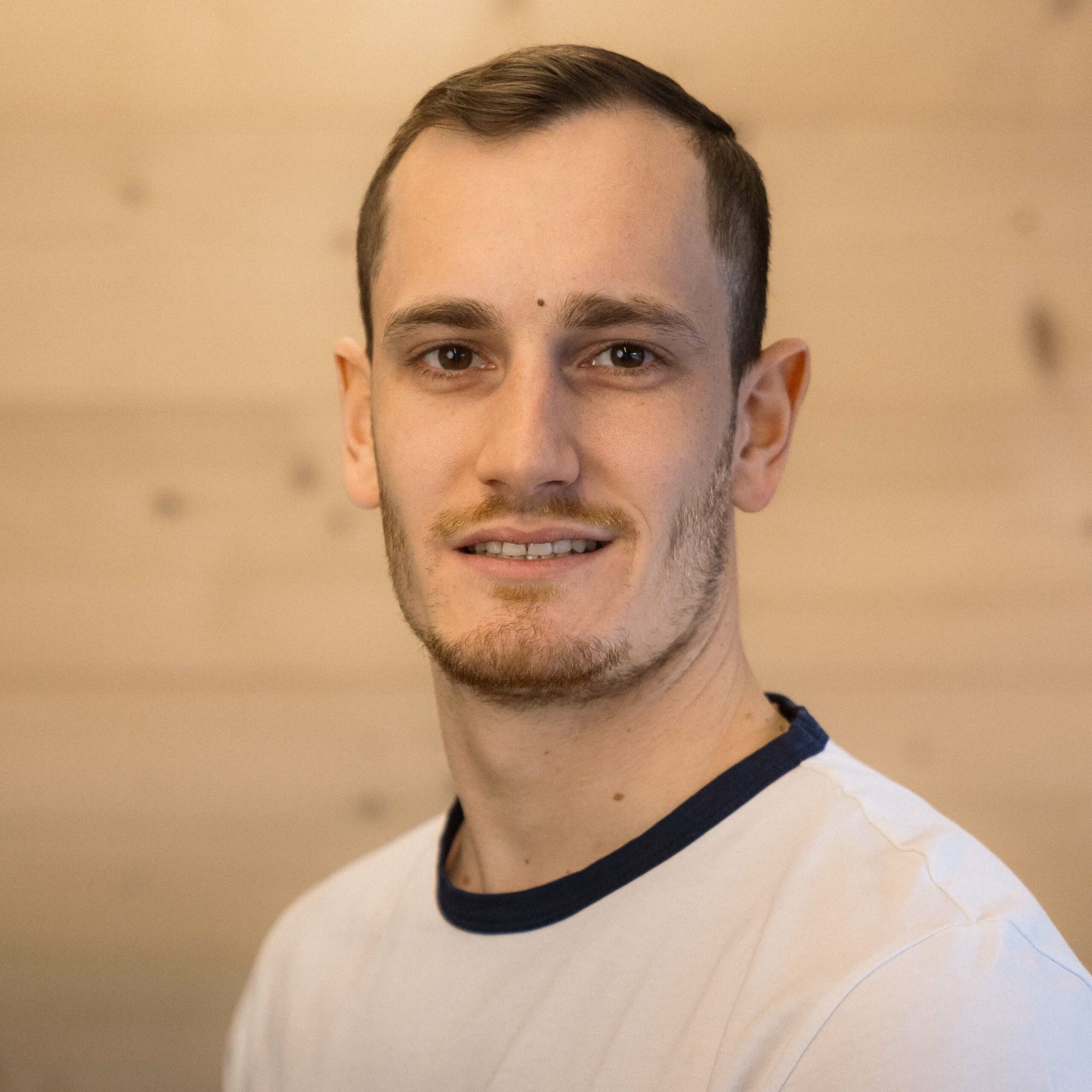 Content Manager at Audacia Group
With a Bachelor and Master degrees in Linguistics and Communication in the pocket, Adrien had the opportunity to work as a redactor, freelance journalist and web journalist. He's now working as a Content Manager at Audacia Group. He writes content and manages communication for both Group and companies acquired.
---