Could you introduce yourself in a few words?
My name is Victor Corbillon and I've been the CEO of Stickerkid and Stickeryeti since March 2021. I'm 41 years old and have two children who are both keen users of the products from the two companies I now manage. I've been a self-employed entrepreneur for almost 20 years, working in various areas of business, though predominantly in finance.
Could you sum up your career so far?
After working in fiduciary and banking and gaining the relevant experience, I created my own fiduciary business which I built and managed from A to Z myself. The business operated from a head office located in Martigny, a branch in Lausanne, as well as offices in Geneva. In total, about twenty employees were involved at different stages. I sold my company at the end of 2016, and subsequently worked on consulting projects for large scale companies.
My professional background is mainly built around corporate consulting, business development and financial management. For more than 15 years, I've also worked in parallel as a course lecturer for adults, teaching topics related to finance, business management and human resources. More specifically, I'm involved in courses at the CVPC (Centre Valaisan de Perfectionnement Continu), the CEFCO (Centre Romand en Formation Continue) and at AFOREM (Association Formation Emploi).
Why did you choose this route?
I "fell" into it at the age of 20. After considering studying psychology, I worked as an intern in a fiduciary and I noticed that clients mainly requested this type of service when they needed someone to help them solve management problems. I realised that by working in this field, I could realise my dream of helping other people, while at the same time still offer advisory services in all matters relating to finance, which is something I have built a lifetime's worth of expertise in.
To date, I've utilised this know-how to assist a multitude of small companies, I've managed more than 400 mandates and today, I've found this same synergy at Audacia, where I work on creating balance between the different entities in the Group.
At the end of the day, finance allows us to all use a form of common language, which helps us find solutions to problems and maintain good relationships.
Why did you take over the direction of Stickerkid and Stickeryeti?
The Covid-19 outbreak forced me to work exclusively from home, so I needed a change of scenery. When François Bonvin, whom I already knew, contacted me about taking over from him as director of Stickerkid and Stickeryeti, I felt immediately motivated. It's a great opportunity for me to evolve within a young and dynamic environment that offers personal development opportunities that are beyond anything else I've seen in the region. The fact that Audacia Group is located in Sion is a real benefit for me, as it allows me to enjoy both a thriving professional life as well as a private life.
In your opinion, what makes a good company director?
First of all, I think you have to have a lot of empathy, can't be afraid of getting your hands dirty, and you must show that you're part of the team whenever necessary. You also have to be able to make decisions that aren't always easy. Now more than ever, you also have to show that you're approachable, so people won't be afraid to come to you with problems or concerns, whether they're professional or personal. Even if we live in a society that is becoming increasingly digital, the human aspect remains essential.
How are you finding the transition from your previous role to the world of e-commerce and digital business?
My predecessor, François Bonvin, did an excellent job. He set up milestones in very important sectors, which makes it easier for me to take over the company. He succeeded in setting up a working team where everyone is willing to work hard, and that changes everything. The transition is going relatively smoothly because everything has been prepared in advance for me.
My responsibility now is to make sure that the companies continue to function well in the e-commerce market, which is a very fast-growing sector. I think we're heading for more challenging years, where people will almost certainly want to consume goods and services more locally to themselves, potentially in physical shops. E-commerce has seen some extraordinary years, but we'll have to see over time if people decide to change their consumption habits. So, it's up to us to remain responsive and attentive, so we can adapt to the needs of our customers.
For me personally, e-commerce is a new world, especially when it comes to customer relations. However, I've been lucky enough to have previously managed a number of leading clients in the Swiss e-commerce market.
How important is it for Stickerkid and Stickeryeti to be under the Audacia umbrella?
The main advantage for both companies is having the access to important competences and know-how, which is all shared between the companies of the group. For me, it's a welcome change that I can now rely on colleagues with strong skill sets, and that I can benefit from existing human and technological infrastructure. Also, being part of Audacia allows us to benefit from the mass movement that the group is creating and which brings a resonance effect to Stickerkid and Stickeryeti.
What will be the main challenges for the two brands and what are the objectives for the future?
The objective is to integrate the new marketing team and to keep an eye on the changes in the market. I want to give them challenges that come from my entrepreneurial background. It will be a question of analysing the markets and using data before investing.
In regards to Stickerkid, we need to ensure that the 2021 targets set by the group are achieved. We also need to open up new markets in which we gain shares, mainly in the countries bordering Switzerland. In the long term, we're working on making Stickerkid's market more stable, and less fluctuating in terms of seasonality.
At Stickeryeti, the aim would be to open up a new market and expand it further to include businesses. This is an area where I can deploy my strengths and experience in the business world. You have to be able to sell a product that meets the needs of the demand while promoting "Swiss Made". It is also necessary to make Stickeryeti, which currently seems to be in Stickerkid's shadow, a brand in its own right. Therefore, it's going to be important to us that we're able to lead customers from Stickerkid to Stickeryeti, once their customer needs change and they're looking for a different type of product.
---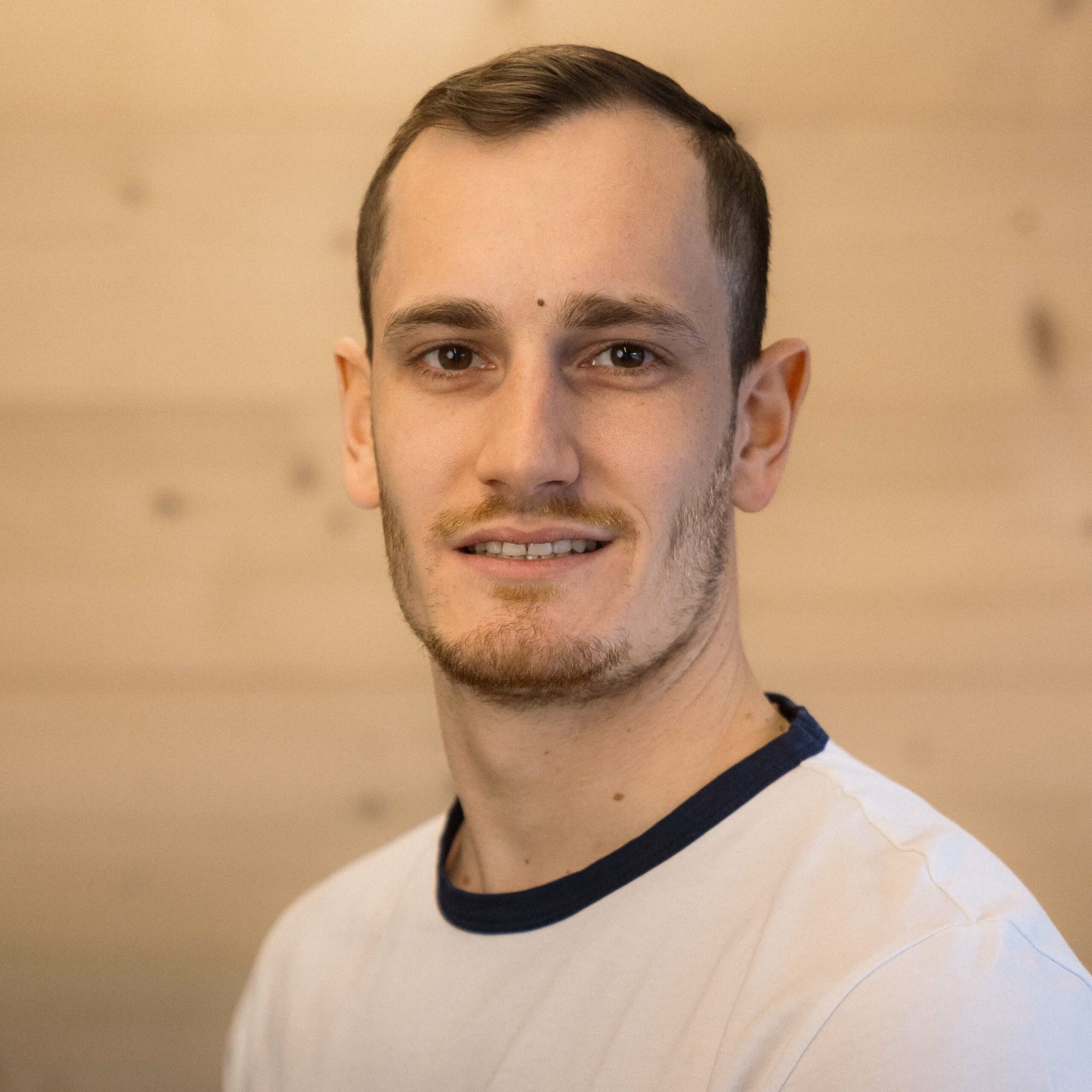 Content & Communication Manager at Audacia Group
With a Bachelor and Master degrees in Linguistics and Communication in the pocket, Adrien had the opportunity to work as a redactor, freelance journalist and web journalist. He's now working as a Content & Communication Manager at Audacia Group where he writes content and manages communication for both Group and companies acquired.
---