Could you introduce yourself in a few words?
My name is Falko Piguet, I'm 35 years old and I've spent the majority of my youth in the Lausanne region in Switzerland. Today, I'm the Managing Director of Heida, an outsourcing solution for customer support, designed to boost fast-growing e-commerce and software companies.
Could you sum up your career so far?
I began my studies at the School of Higher Commercial Studies in Lausanne, but later decided to leave early, in order to join the Ecole Hôtelière de Lausanne. There, I met my future business partners Victor Lequet and François Bonvin with whom I later scaled up a software company in Germany. After my graduation, I worked in a hotel chain in Switzerland as an Account Manager, covering the European market. This experience was my first step into the world of customer service.
After a role with a marketing company specialising in promotional items for businesses, I assisted Victor Lequet, François Bonvin and Andrew Zappella, co-founders of Base7booking, in the international development of their hotel management software startup. Initially I headed up the customer support operations and when the offices moved to Germany, we were able to expand the telephone sales team that I was responsible for. After this point, I began working more on connectivity and technical development, while at the same time managing customer care and relationship building.
After Trivago acquired the company, I joined Homelike, an online platform for booking apartments based in Cologne, where I created and managed the account management team for Europe. Lastly, while addressing the challenges at Audacia along with Victor Lequet and Alexandre Bonvin, we decided to create Heida, a customer support service for all the Audacia Group's companies.
Why did you choose a career in customer service?
For more than 10 years, I've held various positions focused on customer relations and customer service, which is an area I'm particularly passionate about. By joining the Base7booking project, I uncovered the thrill of entrepreneurship and it completely changed my mindset and approach to my professional life. My position at Heida combines most of my previous experiences and lets me utilise my skill set and work within my field of interest. Additionally, I have been lucky enough to have been given the opportunity to work with people I like, in a very ambitious company.
What is the purpose of Heida?
Heida is a Customer Management Solution. Our role is to implement strategies, processes and services for everything that has to do with customers. We help the group entities access a premium customer service offering under flexible terms, as we can distribute our resources according to the seasonal needs of each of the Audacia Group entities.
In terms of the specific work we do, we're involved in the entire purchasing cycle, whether it is about customer queries regarding products, orders and payments, but also in everything that concerns the customer experience. Our role is to communicate with customers in order to retain them, as well as to optimise all processes related to customer enquiries and purchasing journeys. Our aim is to create a playbook, in which we outline specific structures for methods and processes, enabling us to apply everything directly to new projects. We also want to offer the best value for money in regards to everything relating to customer service management.
What is your role at Heida?
At the moment, I'm a multi-role manager: I'm in charge of the business management, the administrative side of things, as well as the human resources. I'm also managing all the active teams. Lastly, I'm working as an entrepreneur and business developer, which means I'm always working on raising awareness about Heida and our services, and winning new business for us.
How are Heida and Audacia linked?
We have designed Heida as an independently operated service function for the Audacia Group entities. The idea is to create a competence centre for customer service and to use these resources to support the holding's entities in deploying their customer service in the most optimal and international way possible. Our skills in this sector of activity consolidate the credibility and confidence that Audacia Group and its entities have in us.
Why did you set up the business in Düsseldorf?
For several reasons. Firstly, we worked and lived in Düsseldorf for more than three years for Base7booking and were able to build up a large network of business contacts and collaborators. Secondly, Düsseldorf is a dynamic and international hub, which makes it an ideal strategic location in the heart of Europe. With the proximity to important universities, we also have the opportunity to attract motivated young people who are fluent in several languages and who fit the profile of a company specialising in customer service. Lastly, Germany is the biggest e-commerce market in Europe and costs are lower than in Switzerland, which are significant factors. For Audacia, it's also an advantage having a foothold in Germany through Heida.
What are Heida's objectives for the future?
Our short term objective is to consolidate the structure that will support Audacia and its entities. The aim is that all these companies will be able to use Heida's services. In the medium term, we want to offer our services to external companies and diversify our portfolio. In the long term, our ambition is to become a European benchmark for customer service in terms of expertise and innovation, especially within the e-commerce sector.
What influence might Audacia's acquisition of other companies have on Heida's activity?
Being closely linked to Audacia's development, Heida has the necessary scalability and structure to support or reshape the customer service operations of any new entity acquired by the holding company. Therefore, as Audacia expands, so will Heida.
---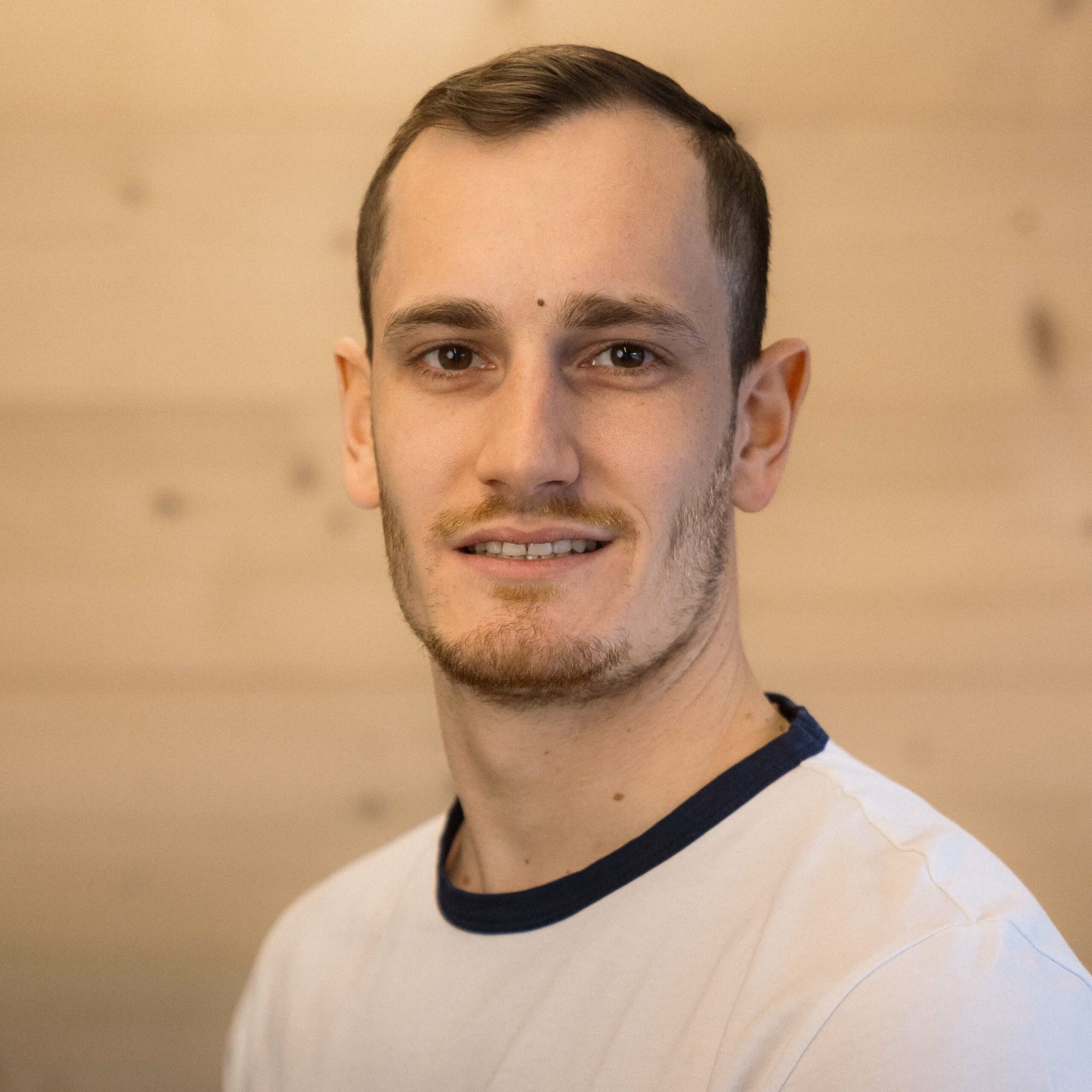 Content Manager at Audacia Group
With a Bachelor and Master degrees in Linguistics and Communication in the pocket, Adrien had the opportunity to work as a redactor, freelance journalist and web journalist. He's now working as a Content Manager at Audacia Group. He writes content and manages communication for both Group and companies acquired.
---