Founded in 2020 by Audacia Group and based in Düsseldorf, Heida is an outsourcing solution offering world-class customer service, designed to boost fast-growing e-commerce businesses and software companies. Heida provides high-quality customer service to promising businesses, including all entities grouped together under the Audacia umbrella.
Listen to the related podcast on the B.O.L.D channel by Audacia.
An internationalisation solution
It all began in October 2020. "Several of Audacia Group's brands were growing internationally and we identified a need to consolidate some of the functions that you need, when you're building an e-commerce company", says Falko Piguet, the Managing Director of Heida. "Customer support was one of the options we were considering, and it made sense for us to centralize everything and provide a premium service to all the group's companies." Falko is now managing three people at Heida, two of which have a solid background in customer support, as they previously worked for a major tech company in Germany. They therefore have extensive knowledge about the backend side of things, which is a very important part of any e-commerce business.
A strategic location
Heida mainly deals with the operational side of the business, as the team supports clients with their inbound requests. "When you order a product in an e-commerce store, a lot of things can happen. Anything from the production process to the payment and the delivery can have certain issues or queries arising from it", explains Falko Piguet. Heida additionally works on project-related matters, as the team is developing a playbook that can be used to scale up the companies internationally.
Heida was established in Düsseldorf because Falko Piguet and other Audacia members had previous experience and an existing network of people there. On top of this, Germany is probably the biggest e-commerce market, and Düsseldorf, as an university city, is also a perfect place to find international talent that can help Heida develop even further.
Taking care of customers
Aiming to provide premium customer support to the different brands, a normal day at Heida usually starts with looking through tickets, identifying what each individual client needs and expects, and then making sure all processes are running smoothly, such as design phases and order shipping. "We also try to organise remote coffee dates in order to keep the team spirit alive in this challenging period and we take care of the different internal projects", explains Marie, one of Heida's customer support specialists.
The main skills required to be successful in this position are "flexibility, so you're able to adjust to changing situations, to stay calm and be very patient with customers, and take time to understand their specific needs. You also need to be positive, and keep yourself motivated to handle all types of situations", adds Marie. At Heida, the whole team is involved in the entire purchasing cycle, starting from the production of the products until they're shipped to the clients, as there can be issues at any stage in that cycle requiring customer contact. As they manage customer service for different markets, the Heida team also helps clients of various languages, cultures and expectations.
Standards growing up
Today, with the rapid development of the e-commerce market, clients are expecting much more and have higher standards than ever before. Customer support and service can thus make a big difference, especially for smaller companies, in order for them to retain their clients and create a great overall customer experience. If a customer is happy with his experience, he will definitely come back and order again. "In terms of retention, customer support specialists have a huge impact on the customer experience during, but also after, the purchasing process. This is something you can no longer ignore as a company wanting to grow in your country or internationally", explains Falko Piguet.
As Marius, another customer specialist, adds, Heida has big plans for the future: "We want to build a fantastic customer service team supporting all the Audacia brands in Switzerland, but also extend our activities to include external companies, in order for us to support them with the customer support challenges they have. We are planning to scale up the team in the near future, and we're also currently looking for a nice office space in Düsseldorf."
---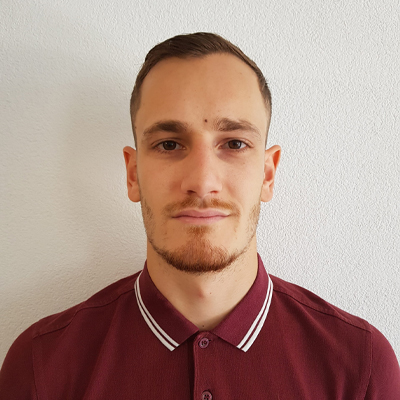 Content Manager & Creator at Audacia Group
I did my Bachelor and Master degrees in Linguistics and Communication in Switzerland. After several experiences as a redactor, freelance journalist and web journalist, I'm now working at Audacia Group where I'm creating and managing textual and written content.
---