Could you introduce yourself in a few words?
My name is Andrew Zappella, I'm 33 years old and I've always been passionate about new technologies. I'm currently the CTO at Audacia Group where I'm in charge of technology, research, & product engineering.
Could you sum up your career so far?
First, I started studying law at the University of Lausanne, but I quickly dropped out. At the age of 19, I worked as a Project Manager for an application & website development agency in Geneva. In 2009, I co-founded Suisseo, a digital advertising agency also based in Geneva.
In 2012, I sold part of my stake to join the Base7booking project. It was a hotel technology startup and I was in charge of the product development & engineering. After Trivago bought the company, I travelled between Germany and Spain to build the development team and manage product engineering within Trivago. After a few years, I left the company. I stayed for a couple more years in Spain to work on Lightstreams, a start-up involved in blockchain & decentralized tech.
In 2019, I heard about Alexandre Bonvin & the Audacia project from François Bonvin, as well as from the former director of Stickerkid, with whom I had already worked, and they both suggested I take up the CTO position within the group.
Why did you choose the technology?
I've been programming since I was 14, especially flash games and websites. I've always been passionate about technology and I am a problem-solver, I always try to understand how things work. During my time at Suisseo, although the focus was on managing advertising campaigns, I worked on developing many internal tools to optimise data analysis and reporting. Anything that would save time for us and create value for our customers. Doing something related to technology has always been a vocation for me.
What is your role at Audacia Group?
My main role is to manage the technical teams and monitor the various projects of each company affiliated to the group. I'm in charge of challenging the decisions that are made at the technical level. I also play the role of 'Systems Architect', as I make decisions on the structure and features of the products that are created.
Furthermore, I take care of recruitment and allocate technical resources for the various projects. I'm in charge of setting up all the technical teams in the group & within the entities themselves. Currently, my goal is to create a high-performing software engineering team for Audacia Group.
I also have a strategic view on research and development. It is necessary to have an overview of the different activities in order to identify which areas need improvement and where there is room for innovation.
In your opinion, what makes a good CTO?
First of all, I think you need deep technical expertise and experience as a developer. You also need to be a good listener and be able to communicate efficiently. You need to translate more or less complex technical terms & concepts in a way that is accessible to others. It's also important to give employees a lot of space and autonomy to let them make mistakes in order to learn.
Is there a difference between your role within a holding company and the same role in a "standard" company?
I would rather compare the role in a holding company, which is more or less the same as in a medium corporation, with the role one would have in a start-up. In the latter, you have to be more of a generalist and more agile. As the company grows, it is essential to specialise and delegate a number of tasks and jobs to others. A holding company is like a corporation where you have to manage different departments or entities.
How important is the CTO role in a digital-centric company?
As the success of the company depends on the technologies developed, I think the role of CTO is crucial. The objective is always to develop technologies that will help the company stand out from the competition, but mostly attract & retain consumers. Also, the role of CTO allows group-wide and a strategic vision that enhances synergies between all the different departments and/or entities.
What is Audacia Group's general mission in terms of technology?
First of all, we try to help each company in the group achieve their commercial objectives. The technology department must be able to support the development of technological products for the entities' customers, as well as work productivity and optimization tools for employees & partners.
What are Audacia Group's future objectives in terms of technology?
In the short term, the objective is to build a talented team of engineers – especially on site, but also working remotely. We're about 15 so far and we should ideally double the workforce within one or two years. In the longer term, we must be able to constantly innovate, in order to present ourselves as a leader in the field, first in Switzerland and then in Europe.
---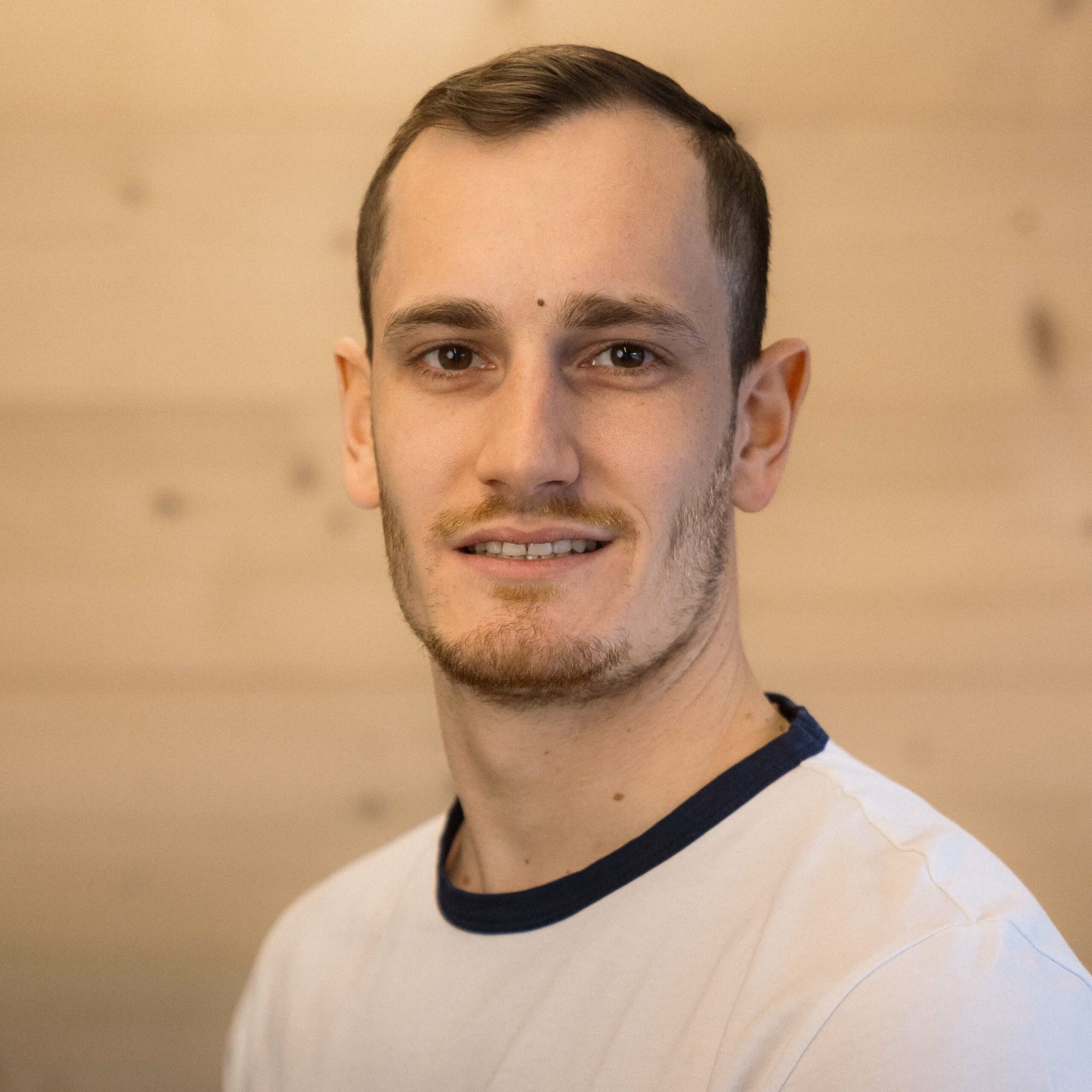 Content Manager at Audacia Group
With a Bachelor and Master degrees in Linguistics and Communication in the pocket, Adrien had the opportunity to work as a redactor, freelance journalist and web journalist. He's now working as a Content Manager at Audacia Group. He writes content and manages communication for both Group and companies acquired.
---